With so many options on the market, choosing the right compact tractor can feel like an impossible task. But have no fear – this guide will provide the clarity you need to make the best purchase for your needs.
Did you know the average compact tractor buyer spends over 50 hours researching models before making their decision? With John Deere and Kubota dominating over 75% of the market share, it's no wonder buyers feel overwhelmed when comparing these two giants.
The good news is that this guide will cut through the noise. You'll learn the key differences between John Deere and Kubota's compact tractors across performance, price, reliability, and more. By the end, you'll have the confidence to choose the compact tractor that's right for you – whether it's green or orange. So without further ado, let's get started!
Keynote: John Deere vs Kubota Compact Tractors
John Deere and Kubota are titans in the compact tractor industry, each boasting unique strengths. While John Deere is renowned for its robust build and extensive dealer network, Kubota shines with its versatile range and competitive pricing. Choosing between them hinges on specific needs and preferences. Dive deep to discover which fits your farming future best.
Economic Analysis
Entry-Level Models
When venturing into the world of compact tractors, the starting point for many is the entry-level models. These tractors are designed to offer essential features at an affordable price, making them ideal for beginners or those with less demanding tasks. Let's delve into the starting prices of some popular entry-level models from John Deere and Kubota.
| Model | Horsepower | Starting MSRP |
| --- | --- | --- |
| John Deere 1025R | 25 HP | $16,100 |
| Kubota BX23S | 23 HP | $15,599 |
From the table, it's evident that Kubota offers a slightly more affordable option with the BX23S. However, for an additional $500, John Deere's 1025R provides 2 more horsepower, which might be a deciding factor for some.
Advanced Models
For those who require more power and advanced features, mid-tier to premium models are the way to go. These tractors are designed for more demanding tasks and often come with a higher price tag. Here's a snapshot of the pricing for some of these advanced models:
| Model | Horsepower | Starting MSRP |
| --- | --- | --- |
| John Deere 3038E | 37 HP | $21,699 |
| Kubota B2601 | 26 HP | $18,600 |
| John Deere 4044R | 43 HP | $28,997 |
| Kubota B3350SUHD | 33 HP | $26,599 |
In the mid-tier segment, Kubota tends to offer more competitive pricing. However, when we move to the premium models, the prices between the two brands are quite comparable, with each offering its unique features and benefits.
Financial Incentives
Purchasing a compact tractor is a significant investment, and both John Deere and Kubota understand this. To assist buyers, both brands offer various financial incentives. Kubota, for instance, occasionally rolls out offers where buyers can enjoy no payments for the first 6 months on their compact tractor purchases.
On the other hand, John Deere provides enticing discount offers through its dealerships and even offers financing options with rates as low as 0% APR. It's always a wise move to consult with local dealerships to stay updated on the latest promotions and maximize potential savings.
Power and Performance
Horsepower Spectrum
Both John Deere and Kubota have carved a niche in the compact tractor market, offering a range of horsepower to cater to diverse needs. Here's a breakdown:
John Deere: Specializing in compact tractors, their offerings range from 25 to 43 HP.
Kubota: With a broader spectrum, Kubota provides 18 to 33 HP in their sub-compact tractors and 25 to 59 HP in the compact category.
While John Deere zeroes in on the compact segment, Kubota diversifies with both sub-compact and compact tractors, catering to a broader audience with varying horsepower requirements.
Engine Distinctions
Engines are the heart of tractors, and both brands have distinct offerings. John Deere commits to diesel engines, renowned for their durability, torque, and fuel efficiency – making them perfect for heavy-duty tasks. On the other hand, Kubota provides versatility with both diesel and gasoline engines. While their diesel engines are tailored for robust tasks, the gasoline variants offer a cost-effective solution for lighter duties.
Practical Performance
Real-world feedback often paints the clearest picture. Both John Deere and Kubota have garnered praise for their performance:
"My John Deere 3038E is a powerhouse, handling everything from landscaping to snow removal without a hitch." – Alex S., Landscaping Business Owner
"For my small farm, the Kubota B2601 was a perfect fit. From haying to loading and general chores, it's been up to the mark." – Wendy T., Hobby Farmer
Ergonomics and User Experience
Operator Interface
When it comes to user-friendly design, both Kubota and John Deere compact tractors stand out:
Control Layout: Both brands prioritize ergonomic design. While Kubota leans towards dashboard configurations for controls, John Deere typically places them on the right-hand pillars for easy accessibility.
Entry/Exit: Safety and convenience are paramount. Both tractors feature wide-opening doors and anti-slip steps, ensuring easy and safe entry and exit. The lower ride height further simplifies the process of climbing on and off the tractor.
Steering: Some Kubota models come equipped with hydraulic power steering, enhancing maneuverability and reducing the effort required to steer.
In essence, both brands have designed their interfaces to ensure even novice operators can quickly familiarize themselves.
Cab Features
The cab's design and features can significantly influence the operator's comfort:
John Deere: Known for offering enclosed cabs across a broader range of compact tractors, John Deere's cabs come with amenities such as:Integrated HVAC systems for climate control
High-visibility glass for a clear view of surroundings
Comfortable suspension seats
Adjustable tilt steering wheels for personalized comfort
Kubota: While Kubota offers fewer enclosed cab options, they do provide configurations with canopies and ROPS (Roll-Over Protective Structure) to shield operators from the elements.
Load Handling and Equipment
Loader Capabilities
When it comes to loader capabilities, both John Deere and Kubota have made significant strides in ensuring their compact tractors can handle substantial loads:
John Deere: Offers loaders with a lift capacity of up to 1,230 lbs.
Kubota: Stands out with a remarkable lift capacity reaching up to 1,984 lbs.
This means that, in terms of sheer lifting power, Kubota has an edge, surpassing John Deere by a notable 754 lbs.
Attachment Variety
Diversity in attachments is a hallmark of both John Deere and Kubota, ensuring versatility in various tasks:
Kubota Attachments: From backhoes and tillers to box blades, forks, and brooms, Kubota ensures a comprehensive toolset for diverse needs.
John Deere Attachments: They offer a range that includes scrapers, augers, pallet forks, snowblowers, sweepers, and more, catering to both seasonal and routine tasks.
While each brand has its unique offerings, there's a significant overlap, ensuring that users have a plethora of options regardless of their choice.
Equipment Compatibility
The ease of attaching and detaching equipment is crucial for efficiency:
Kubota: Their Swift-Tach system ensures a seamless transition between implements.
John Deere: The Easy Change system is designed for quick and hassle-free equipment swaps.
Agility and Flexibility
Steering and Turning
When it comes to maneuverability, both John Deere and Kubota stand out:
Kubota: Known for its tight turns, it boasts a 5.2-foot turning radius.
John Deere: Even more agile, it impresses with a 4.1-foot turning radius.
This slight edge in turning radius gives John Deere superior agility in confined spaces.
Terrain Adaptability
Navigating challenging terrains is a breeze for both brands, thanks to:
Powerful diesel engines that deliver ample low-end torque, ensuring consistent power on slopes and uneven grounds.
4WD capabilities, ensuring that traction is maintained even in slippery or muddy conditions.
Optional differential lock features that provide optimal grip, preventing wheel spin and ensuring smooth navigation.
Versatility in Applications
Both John Deere and Kubota tractors are designed to handle a myriad of tasks:
Lawn care: From mowing to aerating and debris cleanup, these tractors ensure pristine lawns.
Landscaping: Whether it's hauling materials or powering various attachments, they're up to the task.
Farming: Tasks like hay handling, planting, and spraying are handled with ease.
Construction: From digging and clearing brush to hauling materials, these tractors prove indispensable.
After-Sales and Client Relations
Warranty Duration
Both John Deere and Kubota offer robust warranty coverage for their compact tractors, ensuring peace of mind for buyers:
Kubota: 24 months or 2,000 hours. Additionally, for specific models like BX, B, LX, and L Tractors, there's a distinction between non-commercial and commercial use. Non-Commercial Home & Residential Use has a Basic Standard Limited Warranty for 24 Months or 1500 Hours, and a Limited Powertrain Warranty for 72 Months or 2000 Hours. For Commercial Use, the Basic Standard Limited Warranty is for 24 Months or 1500 Hours, and the Limited Powertrain Warranty is for 36 Months or 2000 Hours.
John Deere: 24 months with unlimited hours. This means that within the two-year period, there's no restriction on how much you can use the tractor, providing superior coverage flexibility.
Given the unlimited hours clause, John Deere's warranty offers a slight advantage, especially for users who anticipate heavy usage.
Customer Service Insights
Both Kubota and John Deere have garnered praise for their exceptional customer service:
Kubota: Owners frequently compliment the brand on the responsiveness and expertise of their support teams.
John Deere: Users often highlight the efficiency and knowledge of dealers who can quickly diagnose and address issues.
Support and Parts Availability
The availability of support and parts is crucial for tractor owners, and both brands excel in this area:
Kubota: With over 1,100 dealers across the U.S., Kubota ensures widespread service support and quick access to genuine spare parts.
John Deere: Boasting nearly 1,500 dealers in the U.S., John Deere provides an even denser coverage, ensuring convenience and prompt assistance for its customers.
Final Thoughts
When it comes to John Deere vs. Kubota compact tractors, there is no one-size-fits-all answer. The right choice comes down to your specific needs and preferences.
Do you prioritize affordability? Then Kubota's lower pricing may be the way to go. Need maximum power and performance? John Deere's diesel engines edge ahead. Value a tight turning radius above all else? John Deere's superior maneuverability shines.
Beyond the differences, it's important to remember what these two brands have in common. Both John Deere and Kubota boast extraordinary reliability, strong resale value, and excellent customer service. Owners of green and orange tractors alike enjoy years of productivity with their purchases.
The next step is to thoroughly assess your property size, tasks, and budget. Ask trusted local dealers which model is the best match for you. And remember – you can't go wrong with either a John Deere or Kubota compact tractor. Whichever you choose, with proper care and maintenance, it will provide lasting performance and become an invaluable farmhand you can rely on season after season.
Comparing John Deere and Kubota Compact Tractors (FAQs)
Which tractors are better John Deere or Kubota?
Both John Deere and Kubota make high-quality compact tractors. Kubota offers greater value and affordability, while John Deere edges ahead in power, performance, and agility. Ultimately the right brand depends on your specific needs and preferences.
What is the best small tractor brand?
Kubota and John Deere consistently top rankings for best small tractor brands. Kubota is known for durability and value. John Deere is recognized for innovation and performance. Mahindra, New Holland, Massey Ferguson also make excellent compact tractors.
What Kubota is comparable to John Deere 1025R?
The Kubota BX2680 with 25.5 horsepower is comparable to the John Deere 1025R with 25 horsepower. Both are excellent entry-level compact tractors well-suited for basic tasks.
Are Kubota compact tractors good?
Yes, Kubota makes high-quality, durable compact tractors known for reliability and value. Owners praise their power, maneuverability, and longevity.
Where does Kubota shine, and where is Deere weak?
Kubota shines in affordability and fuel-efficiency. John Deere is weaker in lower pricing and gas-engine options. Kubota offers more size options while Deere has fewer compact models.
What is the best compact tractor for the money?
The Kubota BX Series consistently ranks as the best value compact tractor line. Specific models like the BX23S provide excellent capability for the price.
What are the key brands offering series tractors for small acreage?
John Deere and Kubota are key brands offering series tractors, specifically designed for small acreage. Their compact utility tractors are especially popular among users.
How does the treadle pedal impact the ease of use in John Deere tractors?
The treadle pedal in John Deere tractors provides a more intuitive foot control, enhancing the ease of use and making it a comfortable workhorse for prolonged tasks.
Between the Kubota L series and John Deere's family of tractors, which is considered a clear winner for tougher jobs?
Both the Kubota L series and John Deere's family of tractors are quality tractors designed for tougher jobs. The "clear winner" often depends on specific model options and user preferences.
Are there any comfortable compact tractors with front end loaders in the LX series range?
Yes, the Kubota LX series range offers comfortable compact tractors equipped with front end loaders, making them perfect mini tractors for a variety of tasks.
How do the hoods of different models of John Deere tractors enhance the ease of use for long-term maintenance?
The hoods of different models of John Deere tractors are designed for easy access, allowing for straightforward maintenance and servicing in the long run.
How do Kubota compact utility tractors compare to similar models of other brands in terms of a variety of attachments?
Kubota compact utility tractors are known for their compatibility with a variety of attachments, making them versatile for different features and tasks. They often stand out compared to similar models of other brands in terms of adaptability.
When considering an upgrade from a lawn mower to a new tractor for small properties, which series line would the professional sales staff likely recommend?
A professional sales staff would likely recommend the compact utility tractor series line for small properties. These powerful machines offer more versatility and capability than a standard lawn mower, especially for different features and tougher jobs.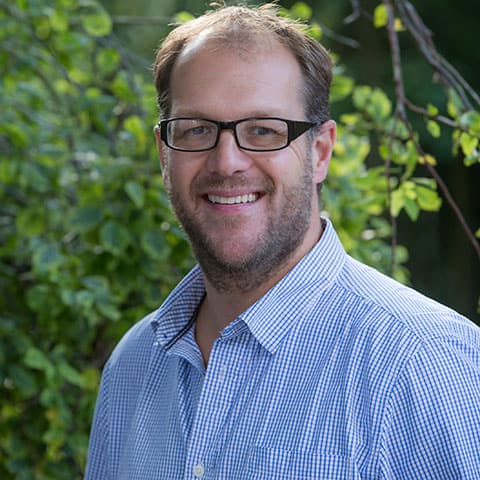 Chris has 15 years of experience using all the latest technologies, machinery, and equipment available on the market today. His diverse experience allows him to provide homeowners with the best possible results while saving them a lot of time and money. When it comes to Lawn Tractors, Chris knows every model there is – so if you're looking for advice, he's your man!