Nowadays we all use vacuum cleaners regularly. They make your daily life easy. If you don't like dragging your vacuum cleaner or are confused about where to store then it's best to use central vacuum cleaner system. There are many benefits to using a central vacuum.
You can easily clean in small areas, large rugs, couches, chairs, and any hard-to-reach places with the suction power of central vacuum cleaner systems. They have a hose attachment that reaches each nook and corner ensuring thorough cleaning all-around your house. These hose attachments are made with durable materials so they are durable as the central vac units would last for years to let you easily clean your house.
The best way to get the most out of vacuum cleaners is to change the hoses every year. At this moment you may be thinking:
Are central vacuum hoses universal? (feature-wise, they are similar; have powerheads, switches, etc.)
Are all central vacuum hoses the same or not? (according to size, shape, color, length, and wide)
Are all central vacuum inlets the same? (since your hose is connected to the inlet)
Are all central vacuum outlets the same? (if so, what are the differences?
Are central vacuum attachments universal? (can you use your old central vacuum attachments)
You are in the right place if you browsed a lot of websites to find the clearcut answer, but did not get it. I gathered here all the questions-answers that are 100% authentic.
What Is A Universal Hose?
Universal hoses can be used with different types of central vacuum cleaners. Brand, type, inlet size, etc. don't matter. Typically the vacuum cleaner hose is made of nylon or PVC and features a low-pressure hose connector (located at the end of the hose).
How Do Central Vacuum Hoses Work?
Universal hoses connect inlet vacuums to low-pressure central vacuum inlets. Low-pressure central vacuum systems use standard size/type tubing up to, while high-pressure central vacuums have smaller sizes, such as 3/4 inch which requires universal hoses. It's important to know if the vacuum inlet hose you have is universal or not because you may need a low-pressure central vacuum hose.
The following vacuums typically use universal hoses: Bissell, Shark, Eureka, OVO, Cen-tec, Nutone, etc.
On the other hand, you can use a universal hose. These fittings are used to match hoses with different diameters up to an inch. A universal hose fitting is typically made of iron, brass, or stainless steel. These fittings are sealed with rubber to prevent leakage. The universal coupling is designed for use with air at 150 PSI or less.
Different Types Of Central Vacuum Hoses
One of the most important aspects to consider when purchasing a central vacuum is the length of the hose. Hoses can vary from 2 ft to 60 ft in length, and there are three basic types: rigid, flexible, and folding.
Rigid hoses are heavy-duty and made from PVC or ABS plastic. They are ideal for commercial use and will not bend or stretch.
Flexible hoses are lightweight and made from polyester film. They are suitable for home use and come in various colors.
Folding hoses are lightweight and made from plastic, rubber, and metal. They are ideal for small or large rooms and are very convenient.
Are Central Vacuum Hoses Universal?
Yes, most of the time. If your central vacuum system is less than 20 years old then probably you have universal wall inlets which measure 1.5″. These can easily connect to universal hoses.
Make sure you pick the right hose that is compatible with your vacuum cleaner. The main problem with hoses is that each brand has its own design and they all differ in size, materials, and sometimes even the color of the plastic. This means if you need a hose for your vacuum cleaner, you have to pay close attention to the instructions that come with the hose.
Are Central Vacuum Attachments Universal?
No, the attachments are not universal. They are made to fit specific models of vacuums. In general, they will not fit other brands or models of vacuum cleaners.
Although, central vacuum attachments are universal in nature and are used for both floor cleaning as well as carpet cleaning. This means that the attachments work for both hard floors and carpets and can be used on any type of flooring.
Are Central Vacuum Inlets Universal?
In recent years you will find standard inlets that are 1.5" in diameter. Although the earlier models had different sizes. In order to ensure that your central vacuum system is working properly, it is important to have a properly sized and configured inlet.
There are a few factors that you should take into account when choosing an inlet for your central vacuum system:
The size of the inlet – Make sure that the inlet is large enough to accommodate the ductwork and filters that will be installed on the system.
The shape of the inlet – Make sure that the inlet is shaped correctly so that it will not block airflow or cause problems with suction.
The location of the inlet – Choose an inlet that is located near where the ductwork will be installed.
Are All Central Vacuum Outlets The Same?
The answer to this question is not a simple yes or no. There are many different types of central vacuum outlets, and it's important to know which one you need before purchasing a system. All central vacuum outlets can be broken down into two different categories: in-wall and in-floor. In-wall outlets are typically used for retrofits, meaning that they can be installed after the wall is already finished.
The only difference is that some of them have more features such as an on/off switch, automatic rewind, or electronic diagnostic system for monitoring when your unit needs to be serviced.
Are Central Vacuum Hoses Interchangeable?
Almost all of these central vacuum components are interchangeable. You can also purchase them separately.
The diameter of the hose and the length of the hose will vary depending on the model of central vacuum cleaner you have. Hoses can be purchased separately in most cases if you need a new one.
How Do You Test A Central Vacuum Hose?
You will need to plug the hose directly into your main central vacuum unit to find out if the problem is with your hose. Doing so will eliminate the possibility of a clog or other issues in the wall pipes. You should service or replace your hose if it doesn't work when plugged in.
You should follow these steps to ensure your hose needs to be replaced, not just maintained and cleaned:
Inspect: A clogged hose is the most common cause of suction loss. You can remove clogs and stuck debris by laying your hose flat and inserting a flexible hose brush into it.
Clean: If the hose is still sticky or has stuck-on debris, you can wash it. Look for holes or cuts in your hose that may be leaking water.
Dry thoroughly: This step is crucial. First, make sure the hose is completely dry before using it again. Then, you can hang the piece from a high surface and let it air dry.
If you want to maintain your hoses for the long term, occasionally use pipe and hose cleaning cloths. In addition to improving suction, the sheets also freshen the filter bag in the central unit.
Can A Central Vacuum Hose Be Repaired?
There is no problem with repairing central vacuum hoses! If you use a direct connection or low voltage hose, manufacturers report that broken switch assemblies usually cause the hose to not turn off or on. In many cases, a new switch assembly is all that is needed. To repair hoses, handle replacements, kits, and cuffs are also available.
How Do I Choose The Right Type Of Central Vacuum Hose?
There are many types of central vacuum hoses available on the market, and it can be difficult to decide which one is right for your application.
The main factors you need to consider when choosing a central vacuum hose are:
The size of the area you will be cleaning.
The type of surface you will be cleaning.
The power of the vacuum cleaner.
The length of the hose.
After identifying the size of the hose and the type of central vacuum system you need, it is important to decide how much power your cleaner will require. Determine this by measuring the suction rating that a vacuum cleaner can hold before it needs additional power (such as an electrical cord). Once you have determined which hose would be best for cleaning any surface with central vac systems, then mark where each hose plug will connect to the central vacuum system.
Related Post: Does Hose Diameter Affect Vacuum
Which replacement hose is right for my central vacuum system?
Looking for a central vacuum hose set?  The newer central vacuum outlets should have 2.5-inch holes if they are 20 years old or less. You will need a replacement hose with a 2.5-inch diameter to fit the hole!
There are two kinds of hose sets: direct connect and pigtail. The end of a pigtail-type hose has an 8-foot electric cord. Direct connects have two prongs.
Conclusion
Central vacuum hoses are not universal. When shopping for new or replacement parts for your central vacuum system, be sure to purchase the one that is made specifically for your model of central vacuum. It's important to know the brand and model of your current central vacuum before purchasing any new parts.
In short: Are central vacuum hoses universal? It depends, most of the time YES.
Central Vacuum Hoses Universal (FAQs)
Is it true that all central vacuum hoses are universal?
No, not all central vacuum hoses are universal. In fact, only a certain type of central vacuum hose is designed to be used with a central vacuum system. If you are not sure which type of central vacuum hose you need, then it is best to consult with a professional technician who will be able to identify which hose is best for your specific needs.
What is the difference between a universal and non-universal central vacuum hose?
Universal central vacuum hoses are designed to be used with a variety of central vacuum systems. Non-universal central vacuum hoses are not compatible with other types of central vacuum systems and must be replaced if the hose is used with a different type of system.
Is central vac worth it?
The cost and benefits of central vac systems will vary depending on your specific needs and situation. However, some general benefits of central vac systems include:
1. They can help reduce dust and debris in your home, which can improve your asthma symptoms and overall health.
2. They can help clean up large areas quickly and easily.
3. They can remove pet hair, food particles, and other allergens from your home.
4. Central vac comes with lots of accessories.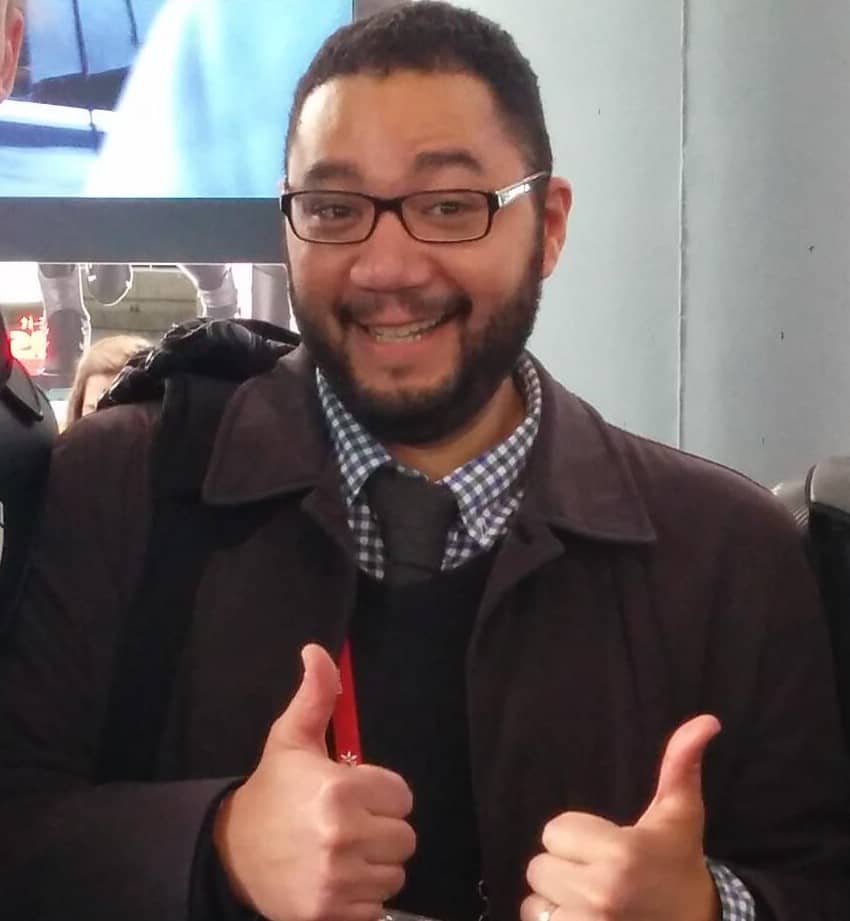 Brian Bennett is an experienced central vacuum expert who has written extensively on the topic. His articles cover a variety of topics related to central vacuum systems, including installation, maintenance, and troubleshooting. Brian also offers a variety of helpful tips and tricks for optimizing central vacuum performance.