There are a lot of central vacuum system brands on the market these days, which can make it difficult to choose the right one. Each of these brands has its own unique set of features and benefits that can make them a great choice for your home or office. So, it's important to do your research and find the right system for your needs.
Central Vacuum System Brands List
ACV
Aggresor
Air King
Airstream
AirVac
Allegro
Aqua Air
Astrovac
Beam
BISSELL
Black & Decker
Broan
Brute
Budd
Cana-Vac
Centralux
Cirrus
CV International
Dirt Devil
DrainVac
DuoVac
DustCare
DynaVac
Easy-Flo
Electrolux
Eureka
Fasco
Filter Queen
Filtex
Frigidaire
Hayden
Honeywell
Hoover
Husky
Imperium
Kenmore
M & S
MD
Nadair
NuTone
OVO
Patton
Phoenix
Powerlux
PowerStar
Prolux
Pullman-Holt
Purvac
Riccar
Royal
Sequoia
Signature
Simplicity
Smart
Titan
Ultra-Clean
Vacuflo
Vacumaid
Valet
Vent-A-Vac
Walvac
Wessel-Werk
Whirlpool
Zenex
Top 8 Best Central Vacuum System Brands
Central vacuum brands are frequently considered one of the most important investments a homeowner can make, as they can offer many ecological, health, and convenience benefits. Here are eight of the most popular central vacuum brands, with key features and benefits to consider when choosing one:
Electrolux Central Vacuum
A leading manufacturer of central vacuums, Electrolux is a well-known name in the industry. In terms of air watts, Electrolux central vacuums have one of the highest ratings in the industry. Also, highly effective cleaning attachments on these machines set them apart from other brands. 
If you want to remove dirt and pet hair from the nap of your carpet, you should use a motorized power head. There are also crevice tools, wands, hardwood and tile brushes, and dusting and upholstery tools included. You can clean all kinds of applications with these attachments.
Electrolux central vacuums can be installed in any home, new or old. Each home floor must have an Electrolux central vacuum inlet, and a PVC pipe leads to the power unit, typically located in the garage or utility room. 
Through the pipe in the wall, dust falls into the bucket through the vacuum hose. A central vacuum cleaner has a larger and more powerful motor than an upright or canister vacuum. 
Beam Central Vacuum
It's important to consider Beam when considering a new central vacuum unit. Steel construction ensures long-term performance and durability in your home or business, guaranteeing long-term use.  
ATLIS technology also adds the utmost convenience and durability to a Beam vacuum. As a result, the power unit can be installed on either side of the PVC pipe.
The Beam central vacuum systems also have self-cleaning HEPA filters and dirt buckets that ensure infrequent emptying. Inlet valves throughout the house are connected to the house's power unit, which is located outside of your living area.
A valve connects the vacuum hose to the central vacuum, supplying power to the machine. After the machine has power, dirt and debris travel to the power unit through the hose and PVC pipe. As a result, your home's air is less likely to contain allergens and is more healthy overall. 
Honeywell Central Vacuum
A Honeywell central vacuum is the market's most durable, steel-constructed model. Additionally, this style of Honeywell vacuum is known for its quiet operation and self-cleaning filters.  
According to the model, these machines can clean up to 15,000 square feet of space, ensuring a clean home that will stay that way. Honeywell's central vacuum systems come with a five-year warranty.
Quality attachment packages are also available from this company to suit any cleaning requirement. This power supply is available for direct connection or pigtail, and it's the best on the market. A great price and quality make this Honeywell central vacuum accessory set just as popular as their power units. 
Nadair Central Vacuum
You can get effective and attractive appliances at a great price from Nadair, a Canada-based central vacuum manufacturer. Their central vacuums use intricate hose systems to remove dust and debris without carrying heavy portable vacuums.
The Nadair central vacuum line includes compact, high-capacity, and large-capacity models. You can choose from various models that will match your cleaning needs, whether you live in a condo, a house of 5,000/6,000 square feet, or a house of up to 10,000 square feet. For larger spaces, these products also offer sophisticated Cyclonic filtration and triple-layer filtration for more compact units. 
A Nadair central vacuum power unit is made from aluminum and steel for maximum durability, lightweight design, and corrosion resistance. Their operation is pleasantly quiet without sacrificing vacuuming power. In addition to their streamlined, compact designs, their low noise output makes them ideal for any building.
Eureka Central Vacuum
Eureka is one of the first names that come to mind regarding quality vacuum cleaners of any style. However, when it comes time to buy a new vacuum, Eureka's sleek design and high-quality materials make them one of the top choices.
When the central vacuum was introduced in 1919, the company was manufacturing 2000 machines per day. The Eureka Zuum Series, in particular, has brought a new quality to this already prestigious brand.  
Eureka vacuum parts are the same high quality as the central vacuum power units. Whether you need to handle a large or small job on any surface, these attachment sets contain everything you need. As with accessories (wands, vacuum bags), power units are also sold in packages. Besides the central machine, you will receive a deluxe Eureka attachment set to make sure your floors are sparkling. 
In addition to providing convenience in terms of cleaning, a central vacuum HEPA filter improves your home's air quality. A Eureka central vacuum keeps dust, other harmful particles, and other pollutants outside your living area. 
OVO Central Vacuum
The company OVO is owned by Nadair. Their 35-year history includes making ceiling fans, lights, and vacuums. Nadair launched OVO to provide consumers with an affordable lineup of central vacuums that met Nadair's uncompromising quality standards. 
OVO central vac features noise-reducing foam material and powerful suction motors, ensuring thorough and efficient cleaning. Compared to other central vacuum systems on the market today, OVO central vacuums feature a soft-start motor that lasts 20% longer. Power and performance like no other.
With OVO central vacuums, you can improve the air quality in your home. HEPA filter reduces allergy and asthma symptoms with 99.97% High-Efficiency Filtration.
Read full article: OVO central vacuum reviews
Allegro Central Vacuum
The powder coating used on Allegro's central vacuum systems protects them from corrosion perforation. With Allegro's whole new generation of vacuum cleaners and accessories, there are no limitations to what you can do.
Ensures optimum indoor air quality for asthmatics and allergy sufferers. A central vacuum system eliminates dust mites, mold, and other particles that cause allergy symptoms. A central vacuum system removes 100% of your home's dust, dirt, and other microscopic particles. A central vacuum unit will make your home and the air cleaner.
In today's market, you can choose from many different central vacuums to clean your condo, 2-story home, or RV. You can successfully add central vacuums to homes that are being built and installed in existing homes. Adding tubing throughout the walls is possible with proper planning. You can install a central vacuum system in your basement or garage.
Nutone Central Vacuum
The NuTone central vacuum system has many advantages over others. The price, longevity, durability, quality, health benefits, and convenience of a NuTone central vacuum cleaning system make it attractive to customers.
It costs between $300 and 750 dollars for a NuTone power unit. You will save money on a power unit if you realize that it will last you fifteen to twenty years instead of three to five years.
A Nutone central vacuum system is also very durable. Typically, power units are placed in garages or utility rooms with little foot traffic. Only the inlet is visible to home occupants since the pipe and couplings are concealed within the walls. Nutone hoses are made from stronger materials to ensure durability and shock resistance.
You could enjoy many health benefits from installing a central vacuum system. NuTone central vac comes with Hepa 2.0 filtration systems. Compared to upright vacuums, NuTone central vacuums clean five times better.
Related post: where to buy a central vacuum system?
Final Thoughts
From the quality and price of central vacuum system brands, it's clear that there are many options for you to choose from. The best one, however, will depend on your personal style and preferences.
As a result, you can consider installing a new set of central vacuum systems in your home by going through some of these top brands across the country!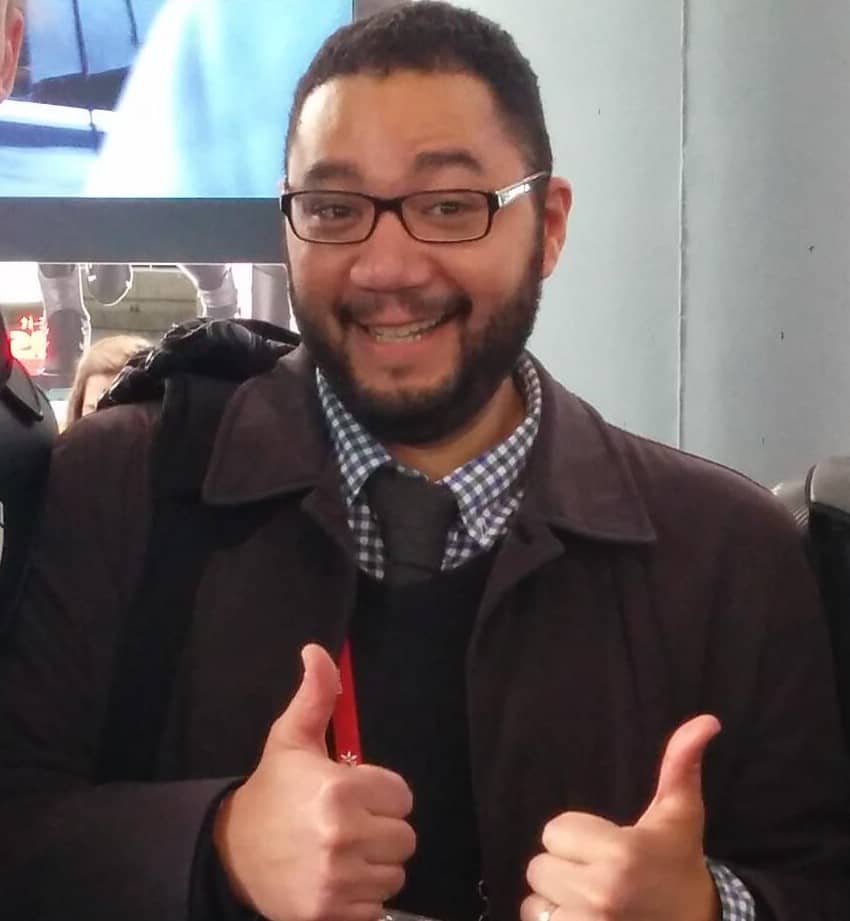 Brian Bennett is an experienced central vacuum expert who has written extensively on the topic. His articles cover a variety of topics related to central vacuum systems, including installation, maintenance, and troubleshooting. Brian also offers a variety of helpful tips and tricks for optimizing central vacuum performance.