Central vacuum systems can be a great addition to any home, and they offer a variety of benefits. If you're looking to upgrade your home sanitation system, a central vacuum system might be the right option for you.
Here are three things to keep in mind when calculating the central vacuum system cost.
Quick Note: Average cost of a central vacuum system.
Total cost $1,800 to $3,000
Installation cost $1,200 to $3,000
Repair cost $50 and $100
Motor replacement costs: $100 and $300
Central Vacuum System Price by Part
| | |
| --- | --- |
| Central Vacuum Part | Average Cost Range |
| Tubing | $1.50 – $3.00 (per linear foot) |
| Outlet | $10 – $25 |
| Attachments | $10 – $100 |
| Hose | $50 – $250 (per 30-foot hose) |
| Power Brush | $100 – $500 |
| Power unit | $300 – $1,000 |
| Add-on mufflers | $15 – $40 |
| Vacuum bags | $4 – $10 |
| HEPA Filters | $20 – $45 |
Tubing
A central vacuum system's tubing costs $1.50 to $30 per linear foot. This tube carries all debris from the hose and attachments to the power unit.
You can use flexible hoses or rigid PVC tubing for this purpose. The downside of PVC tubing is that it is more prone to clogging.
In contrast, flexible tubing is more expensive but easier to install and less likely to block, plus it has fewer joints and crevices where bacteria can grow.
Outlets
Each outlet for a central vacuum unit costs between $10 and $25.The 1.5-inch hose fits into these outlets. You can match their color and style to your home to make outlets unobtrusive.
Vacuum Attachments
Vacuum attachments cost between $10 and $100. Attachments are available for carpet, tile, and hardwood floors. You can use upholstery attachments, crevice tools, and pet brushes depending on your needs.
Hose
The cost of a 30- to 35-foot hose for a central vacuum cleaner can range from $50 to $250. Larger hoses can cost more.
The hose can also be detachable or retractable. With retractable ones, pull out the hose, open the outlet, and vacuum. Afterward, the hose retracts back inside. As a result of the improved convenience, these hoses often cost more.
Disposable hoses are cheaper. Although they lack convenience but easy to replace if necessary.
Power Brush
You will typically pay $100 to $400 for a power brush. You can use standard suction brushes anywhere because they use suction from the main unit; you don't need another outlet to power them.
Electric Powered Brush will cost you closer to the top of this price range. No matter how low the suction is from the main unit, they provide both power and efficiency.
Power Unit
Power units cost between $300 and $1,000 for home use. Tubing connects to a large container mounted on the appliance. This unit's suction power makes it ideal for thoroughly and efficiently vacuuming your house. They are rated based on their size and wattage.
Ducted Vacuum System Cost by Brand
| | |
| --- | --- |
| Brand Name | Unit Cost |
| Imperium | $200 – $800 |
| VacuMaid | $200 – $800 |
| Beam | $400 – $2,000 |
| Electrolux | $400 – $2,000 |
Add-on mufflers
Central vacuum Add-on mufflers can cost anywhere from $15 – $40, depending on the brand and the quality of the muffler. Generally speaking, higher-quality mufflers will last longer and produce less noise than lower-quality ones
Vacuum bags
Central vacuum bags cost around $4 to $10 per piece. It is important to note that this price will vary depending on the model of the vacuum cleaner, and the size of the vacuum cleaner.
HEPA Filters
Central vacuum HEPA filters cost anywhere from $20 to $45, depending on the quality and features of the filter. Some of the more common features that may affect the price of a central vacuum HEPA filter include pleat number, construction type (e.g. wet or dry), and filter media.
Central Vacuum Installation Cost
1. New Installation or Retrofit
In most cases, constructing a new home costs less than retrofitting an existing one. This is because installing vacuum pipes and electrical wiring is more straightforward in new construction. This can be more difficult in existing homes.
The average cost to install a central vacuum system is around $1,200 to $3,000 for 3,000-square-foot homes.
| | | |
| --- | --- | --- |
| Project description | Installation costs in a new home | Cost to retrofit an existing home |
| Central vacuum installation with separate four inlet ports hose attachment: | $1,200–$2,800 | $1,500–$3,100 |
| Central vacuum installation with wall two inlets retractable hose | $2,400–$3,900 | $2,700–$4,200 |
2. Central Vacuum System Type
If you purchase the unit from a supplier, it will cost you between $300 to $1,000. (no installation included)
The price of a central vacuum depends on its motor type, air wattage, filtering options, and brand. Expensive units are more costly to install.
The type of system and power you need depends on the amount of pet hair, kid mess, dust factor, and square footage.
a) Cyclonic Central Vacuum System
Cyclonic central vacuums cost between $200 and $1,000. It uses cyclone technology to spin debris into the receptacle and discharge it outside without filters or bags. The motor requires more maintenance and cleaning since fine debris accumulates on it, reducing suction and performance.
b) Filtered Central Vacuum System
A filtered central vacuum system costs $300 to $1,000. Bagged or bagless models are available. These units have cleaner motors and better suction than cyclone models. A bagged model also requires you to change its bags every six months.
Factors That Impact Central Vacuum Installation Costs
1. Automatic Dustpans
The central vacuum dustpan is typically mounted under a kitchen cabinet or on a baseboard. You can easily collect dirt, crumbs, and debris without having to haul around a bulky hose. To activate your central vacuum, simply kick the port open with your foot or toe. Central vacuum dustpans cost $10 to $50.
2. Hose Hanger
The hose cabinet is an ideal place to store hoses when they are not in use. Hose storage keeps the space tidy and the hose in good shape. Hose cabinets cost between $10 and $50.
3. Central Vacuum Pet Brush
You can use pet attachments to remove pet hair from pet beds, stairs, upholstery, car interiors, floors, and anywhere else you might discover pet hair. These typically cost $20 and above.
4. Extra Inlets or Outlets
More vacuum inlet ports mean higher costs in general. It also adds to labor and material costs.
The costs are likely to be higher in retrofitting a home because the walls must be cut open to insert ports and run electrical wires to each location.
Remember that more inlets (hose attachments) don't always lead to better suction. It is possible to achieve a better result with fewer inlets with longer hoses.
5. Additional Electrical Work
Many companies offer installation services that include electrical work. Otherwise, you will have to hire an electrician separately to install the wiring.
Each vacuum inlet must be wired with 110 volts during suction. Electricians calculate the total cost of a central vacuum system based on the number of outlets and the size of the home.
A single-story home with one inlet port costs $300, including installation and labor.
Six inlet ports in a new construction home cost around $1,300.
How Long Does it Take to Install a Central Vacuum System?
How to install central vacuum? There are many factors to consider when installing a whole-house vacuum system such as home size and vacuum type.
This section lists professional installation times for two people. DIY installation usually takes 1.5 to 2 times as long.
If a two-person crew installs a system in 8 hours, they have worked 16 hours. Therefore, it will take 24 to 36 hours for you to complete the job alone.
Small, one-story house: 6-8 hours
Large, two-story house: 8-12 hours
Large one-story or two-story home before drywall: 1-2 days
Multi-story homes with drywall: 1-4 days
Related post: How long does a central vacuum last?
How to Hire a Pro to Install Your Vacuum System
Ask for a free quote – Before considering hiring someone, getting a free quote is important. This way, you can understand the cost and the work involved. They should include a breakdown of the price for the central vacuum, installation, additional electrical work, and any potential add-ons.
Discuss what setup is right for you – If you're unsure what type of installation your vacuum system has, it may be best to consult a professional.
Read reviews – After finding a pro who meets your needs, read their reviews before making any decisions. This will give you an idea of their reliability and whether they have the experience and skill set necessary for the job.
Central Vacuum Repair Costs
It is generally recommended that central vacuums be serviced every six months. For vacuums with cloth filters, you should change them every six years. Clean cyclonic vacuums annually. Regular service may be needed if you detect a loss of suction. If not, the units are usually low-maintenance and reliable.
Common central vacuum repairs:
Clogs
Electrical Failure
Leaking Pipe
Broken Motor
Experts usually charge between $50 and $100 to repair a central vacuum system. The more challenging issues are short circuits and broken motors. Therefore, homeowners are typically charged $15 to $60 per hour to repair their central vacuum systems.
Final Thoughts
A central vacuum system is one of the most useful home appliances that can drastically improve the quality of your life. By understanding the cost of a central vacuum system, you can make an informed decision about whether or not this is the right choice for you. I hope you found this blog helpful!
Central Vacuum System Cost Analysis Related FAQs
Why should I install a central vacuum?
A central vacuum costs the same as a good portable vacuum but lasts much longer.
The benefits of central vacuums include reducing allergies and being quiet, versatile, and eco-friendly. Most homeowners also recoup their investments when they sell their homes.
Can Central Vacuum Systems be installed in existing homes without demolishing interior walls?
A vacuum system can be easily installed in an existing home by installing an inlet valve.
You don't have to replace drywall or break walls. Behind a wall, the pipe enters a closet and leads to the attic. Central vacuums are compatible with multi-story homes as well as single-story homes with basements or attics.
Is it easy to install a central vacuum?
Installing a central vacuum can be a daunting task, but with the help of the right tools and instructions, it's definitely possible.
Typically, central vacuums come with detailed instructions that need to be followed if any problems arise. In general, the installation process typically involves removing the flooring, removing the wall unit, and installing the central vacuum cleaner.
Does central vacuum increase home value?
Some studies have found that central vacuum systems can increase home values by approximately $2,000 [1]. So if you're thinking of selling your home soon, a central vacuum system may be a good investment!
How long does a central vacuum last?
A central vacuum cleaner will last for about 20 years if it is maintained properly. Check the filter regularly, replace it when needed, and clean the vacuum body and filters
Is there a way to reduce the costs of buying a central vacuum system?
There are a few things that you can do to Reduce the costs of buying a central vacuum system. The first thing is to research your options and compare prices. Once you have chosen the model that fits your needs, be sure to ask for discounts from the manufacturer or retailer. You may also be able to find coupons or deals online.
Another way to reduce the cost of central vacuum systems is by choosing one that uses less energy. Choose models with low-run time and high-efficiency ratings, which will help conserve electricity. It's also important to choose a Central Vacuuming System That Is Suitable For Your Needs And Home Environment!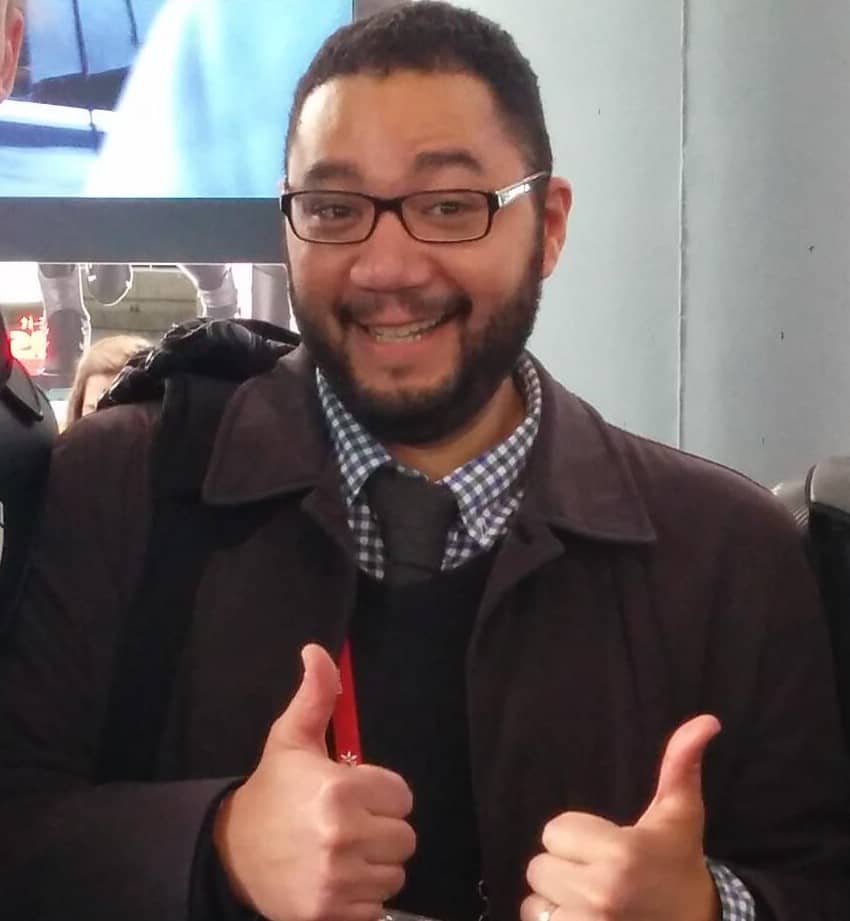 Brian Bennett is an experienced central vacuum expert who has written extensively on the topic. His articles cover a variety of topics related to central vacuum systems, including installation, maintenance, and troubleshooting. Brian also offers a variety of helpful tips and tricks for optimizing central vacuum performance.