Moisture-damaged carpets may develop mildew and other types of fungi, which can lead to severe health problems for you and your family. To avoid this, it is best to treat wet carpets as soon as possible. 
Therefore, we are going to discuss how to dry wet carpet with baking soda without spending a lot of money or hiring a company. An old-fashioned vacuum cleaner will work just fine for picking up baking soda and water.
As baking soda is an affordable multi-purpose cleaning powder. In addition to disinfecting and deodorizing carpets, it also quickly dries a wet carpet. Because of its ability to absorb liquids quickly, baking soda prevents mold and mildew from growing in your carpet.
How To Dry Wet Carpet With Baking Soda?
Does baking soda dry out wet carpet? The answer is YES! The method (drying wet carpet baking soda) is simple and easy to follow. There is no need to rely on an industry-manufactured cleaner or to spend money on hiring a professional. Instead, all you need is a shop vac, towels, baking soda, a vacuum, and fans to start the project. Here are the steps you should follow to dry your carpet with baking soda.
What You Will Need
Shop-vac / Wet-dry vacuum
Towels / clean cloth / old newspapers
Baking soda
Fan / Ac / heater / dehumidifier
Step 1: Remove Excess Water
a) Using a shop vac: Suck up excess water using a wet vacuum, such as the best shop vac under 100 dollars. It has a powerful suction that allows it to draw most of the water.
b) Using a wet-dry vacuum: Go over the wet or damp area of the carpet with the vacuum to get up most of the water. Remove as much water as possible until only a thin layer of moisture remains on the carpet and excess water no longer appears when you press into it.
Step 2: Soak Up Water
After running your shop vac over the wet carpet, use dry towels (microfiber) to soak up any remaining water.
Open the towels and spread them around the wet areas of the carpet. Press down with your hands so that they can absorb water. Once the carpet has been saturated with water, replace the towels. If the towel is wet, wring it out or storing it in a bucket to prevent dripping.
Pro tips: If you want to squeeze the most water out of the towels, walk or jump on them.
Step 3: Sprinkle Baking Soda
Over the damp carpet, sprinkle sufficient amounts of baking soda. You may even need more than one box, depending on the size of the damp carpet. To get the best results, let the powder sit for at least 24 hours. In addition to absorbing moisture, baking soda for wet carpet smell will eliminate odors as well.
Step 4: Vacuum The Area
How to get wet baking soda out of carpet? Once the 24 hours are up, vacuum the area. Keep moving the vacuum over the carpet until it cleans up all the baking powder. You can also use a vacuum cleaner to keep your home clean and free of pet hair.
Step 5: Create Air Flow In Room
This is the final step. It's as simple as running a fan to remove any remaining moisture. You can use pedestal fans as well as ceiling fans to circulate air and redirect humidity outside. Fortunately, you don't necessarily need a high-end heater or dehumidifier. Also, ac or opening the windows will completely dry the area.
How To Prevent Molds And Odor On A Wet Carpet
Make a solution of hydrogen peroxide and water. Ensure that they are mixed in a 50:50 ratio and put those into a bowl. When you have both combined, dab it into the area impacted most by the water. A chemical like this will get rid of mildew growing in the carpeted fibers.
Let it sit for 30 minutes, then reapply it. By doing so, you will be able to absorb excess moisture and prevent odors. You can use white vinegar if the area still smells. In order to prevent odors, vinegar is highly recommended.
Additional Tips For Drying A Carpet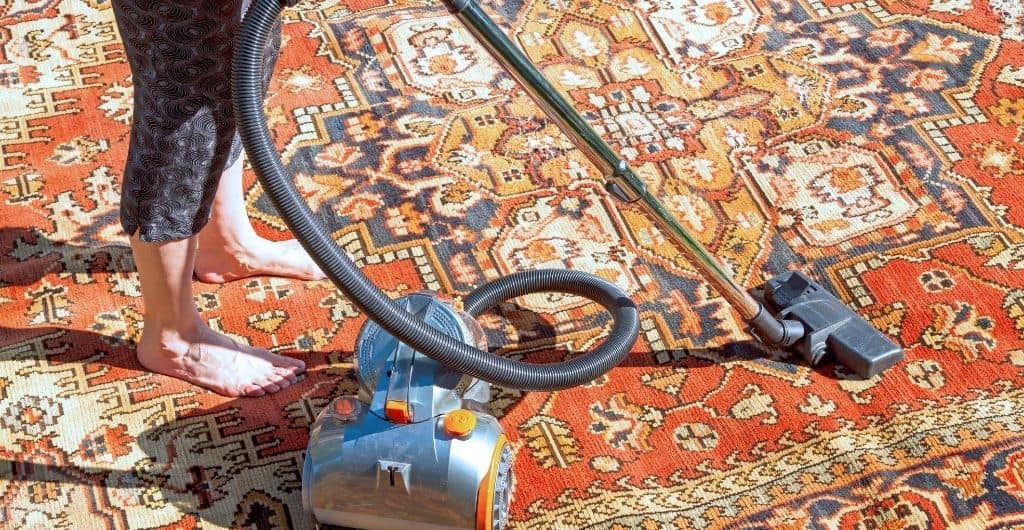 1) Lift your carpet and place it on chairs or stands to get the best results. With better air circulation, you can dry above and below the carpet much faster.
2) Take your carpet outside if it is a small one, like a rug. Put the carpet under a shade – the heat and wind will quickly dry it up. You can also place the carpet with its back facing outward, under direct sunlight. In this case, the sun's heat will help speed up the process. You don't need dehumidifiers or fans here!
3) Do you need to dry an area quickly? You can blow hot air onto the carpet until it becomes dry to the touch. Don't let the dryer get too close to the rug, though.
Conclusion
It's not a complicated or lengthy process. For drying wet carpet baking soda, all you need are a few simple tools to dry your carpet quickly.
Read More: Does Carpet Cleaning Remove Scotchgard?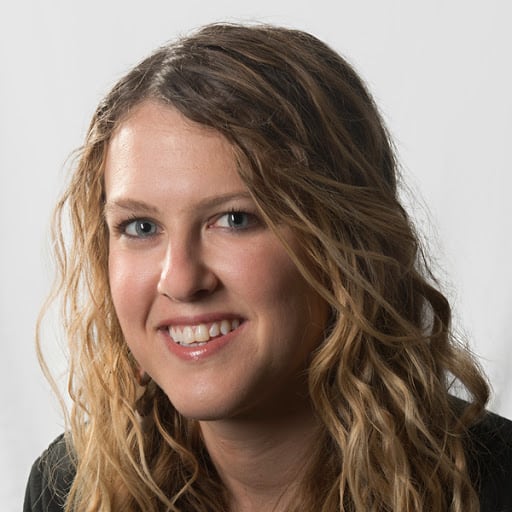 Perry is a certified professional housekeeper and cleaning specialist with over 15 years of experience. She has worked in a variety of settings, including homes, offices, and hospitals. Her focus is on providing thorough, professional cleaning that meets specific needs.