Garage window treatments offer numerous benefits. They provide privacy and control light, allowing you to work on projects, create a hobby area, or simply protect your vehicles from the sun's rays.
Furthermore, they act as insulation, which can be hugely beneficial if your garage isn't air-conditioned. Finally, they look more seamless when placed on the same windows throughout your house, especially if you install them all in the same style.
This article will give you all the necessary information regarding how to cover garage door windows.
How To Cover Garage Door Windows For Privacy
The installation of a garage door cover will ensure your privacy. The eight best ways to do that are listed below.
Installing Blinds or Curtains
Blackout Cellular Shades
Interior Shutters
Mirror Window Film
Frosted Glass Windows
Tableaux Window Coverings
Window Tinting
Wax paper
1. Installing Blinds Or Curtains
Vinyl or vertical metal blinds are perfect for covering garage windows. They're tough, look nice, and are extremely private and light-controlling.
Aluminum Blinds — Aluminum blinds are a great way to add some privacy and durability to space. Aluminum slats or panels of these blinds are highly durable, easy to clean, and do not attract a lot of dust. After they are installed, you won't have to worry about anything else. For easy operation, you can choose the cordless option!
Vertical Blinds — Your garage space will look clean and minimalist with vertical blinds. To achieve any effect in your space, you have a variety of options, designs, and styles to choose from. The contemporary design of this window gives you total control over the amount of light you want to let in. Choose a cordless option to simplify your life!
How To Install Vinyl Blinds – Watch the video for instructions
2. Blackout Cellular Shades
You can install cellular shades in your garages for complete privacy. They also eliminate unnecessary lights and sounds as well as insulate and conceal the space. If your garage window is too large or you would like convenience, the motorized ones can be a good option. You can ensure your privacy both inside and out with this. 
How To Install Blackout Cellular Shades – Watch the video for instructions
3. Interior Shutters
Interior shutters are the best choice when it comes to garage window covers. If you install vinyl shutters in your garage, you can expect them to last for many years. 
A vinyl shutter would be a more appropriate choice for your garage than a wood shutter. Wood shutters don't have the same durability as metal shutters. When you choose one that's durable and well-designed, it will serve you for a very long time.
How To Install Interior Window Shutters – Watch the video for instructions
4. Mirror Window Film
It's a fun and creative way to add a little personality to the garage while also improving privacy. It is an easy and convenient DIY privacy solution.
Mirror window film is made of a dark reflective material, which reduces cooling costs in the summer. During the daytime, it offers great privacy; at night, the mirror effect is reversed as the interior is exposed to more light than the exterior. Mirror-like reflections will appear on the brightest side.
If you want to make use of your garage as a living space, this is the ideal option. Also, it's easy to remove if you're using the garage as an art studio or just for cleaning. The film is highly resistant, easy to install, and high-quality.
How To Install Mirror Window Film – Watch the video for instructions
5. Frosted Glass Windows
If you want privacy and good lighting in your garage, frosty glass can be a great choice. Your windows will appear cloudy on the outside, as frosted film obscures the view inside. It still allows sunlight to enter, so your garage room is perfectly lighted and more private.
This is an ideal solution for anyone who wants to increase the privacy of their garage while adding more aesthetics to the door.
How To Frost Garage Door Windows:
To perform this task yourself, you will need the following items:
Measuring tape
Clean cloth
Baby shampoo
Spray bottle
Rubber window squeegee
Sharp blade
Masking tape
After you have these items, you should follow these steps:
Wipe down your window with your cloth after spraying.
If you want to modify the size of your frosting film, measure and trim it properly.
Apply baby shampoo to the window's surface.
Using masking tape on both sides of the corner, separate the film from its backing.
The frosting film should be carefully peeled off its backing and slowly applied to the window.
You can use a squeegee to remove bubbles on the frosting.
Once this is done, use your blade to edge off the frosting.
6. Tableaux Window Coverings
Wrought-iron tableaux are excellent garage door window covers. Few things can add some class to that door like fine wrought-iron tableaux. As well as adding light to the garage, it beautifies the home.
7. Window Tinting
The tinting of your garage windows is another easy and popular way to add privacy. By tinting windows, you reduce heat, reduce fading caused by ultraviolet light, and eliminate privacy concerns. In addition to the fading protection, the garage will be insulated from heat and sunlight, ensuring that all furniture and other items are protected as well.
You can ensure maximum privacy and protection within your garage through tinted windows. Using a window film, you can tint existing glass panes or make tinted glass from scratch.
8. Wax Paper
If you want, you can always tape wax paper to your window. It is impossible to see through the paper, it will never allow anyone to see inside. The price is affordable compared to other options. There are many places to get wax paper and tape at low prices.
Read also: Why window cleaning is important?
Summary
You should cover any windows in any room, including your garage. Windows in garages often go untouched when it comes to window treatments.
Adding garage window treatments will improve the look of most garages tremendously. You can ensure the security of your garage and your private space by knowing how to cover garage door windows.
Durability and toughness are important factors to consider when buying garage window treatments. Lastly, garage window coverings should be cleaned frequently since dirt and dust accumulate there.
Related post: How to clean roman shades?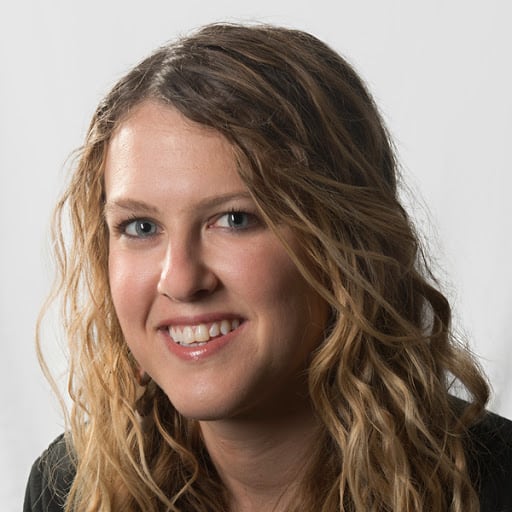 Perry is a certified professional housekeeper and cleaning specialist with over 15 years of experience. She has worked in a variety of settings, including homes, offices, and hospitals. Her focus is on providing thorough, professional cleaning that meets specific needs.