Many new windows covering systems have emerged, yet Roman Shades maintain their top spot. Roman shades will give your home a classic and elegant look. There are a variety of fabric types, patterns, and sizes available, including blackout or lightly translucent fabrics. What could be more appealing than this?
It is important to clean it regularly to maintain its lucrative appearance. It should be an easy task if you have good routines! If you know how to clean roman shades properly that it will enhance the inner beauty one step further as well as increases the lifespan.
So, how do you clean fabric shades? Here is a more detailed discussion of the issue.
What Are Roman Shades?
Traditional Roman shades consist of three components: a fabric panel, a cord, and a ring system. There are many colors and fabrics available for roman shades.
The fabrics are pulled up or lowered using a continuous cord or pull cord like pleated or cellular shades. Using a cord, you can control the way the shade drapes. Like drapes, shades have an elegant aura, but they are more streamlined and neater in style. Your home will become one of warmth and softness when you have them.
Why Should You Choose Roman Shades?
A compact window covering: Roman shades don't take up as much room as curtains. If Roman shades are kept inside the window frame, they do not overpower the room. It provides a more elegant alternative to curtains but doesn't take up as much space as curtains.
Complete coverage: Once they have been raised, Roman shades will look like valances, adding the perfect amount of style to your windows. This gives you some protection against outside interference, better insulation, and full privacy.
Easily affordable: Roman shades tend to be less expensive than other fancy blinds. It depends on which fabric you choose, but there are still competitive prices. Therefore, Roman shades are a perfect window treatment for an entire house.
Suitable for all rooms: The versatility of Roman shades makes them an ideal window treatment for every room in your home, including the bathroom and kitchen. These decorations look bright and sunny, or they can be made soft and layered to suit any aesthetic goal.
Eco-friendly: Energy-efficient Roman shades are available. You can either allow sunlight in or block it entirely, depending on the material you choose. They control the temperature better than any other type of shade. In winter, you can open the windows to let in the sun, while in summer you may want to close them to prevent overheating.
Necessary Materials For Cleaning Roman shades
Vacuum cleaner
Light duster
Special sprays
Club soda
Gentle washing liquid
Soft towel
What Is The Best Way To Clean Roman Blinds?
Make sure they are cleaned regularly: You should remove any loose dust or particles before they settle in. Cleaning them regularly will save a lot of headaches later on.
Choose the correct cleaning technique: Pick the best cleaning method for the stain and fabric. It may be necessary to use different cleaning methods based on how stubborn the stain is. Steam-cleaning roman blinds is one of them.
Before cleaning, consider the material: Cotton, silk, suede, linen, and wool are just a few materials that can be fashioned into roman shades. Each fabric requires a different method.
Moisture Tolerance: Moisture does not affect Roman shades well. If you plan to clean such blinds, choose an appropriate method.
Protect the Shade Hardware: It is important to ensure that the shade hardware isn't damaged when you are cleaning it. Avoid cleaning your hardware with harsh chemicals. You should remove the dowels and, if possible, the strings before placing your shades in the washing machine.
How To Clean Roman Shades?
Step 1: Vacuum Frequently
Regular vacuuming is the best way to keep your home clean. Keep roman shades free of dust and dirt by vacuuming them once a week. The shades might need to be cleaned twice a week if you have windows facing a busy street or an area with frequent dust.
You won't have to lower the roman shade to vacuum. Simply open the shade fully and gently glide the hose down the surface. Keep an eye out for corners and edges, which seem to collect dirt and debris more easily. If you have asthma or another chronic condition, this will be especially important.
Step 2: Weekly Dusting
You might also consider dusting. Some shade fabrics have intricate embroidery and fine needlework. Cleaning them with a vacuum cleaner may damage them. In this case, you can use a light duster to clean such shades once a week. For this job, we recommend a feather duster or static-fabric duster.
Step 3: Getting Rid of Spot Stains
When liquid spills on it, the first thing you should do is clean it up with a dry cloth after it has been soiled. You can use detergent or even baking soda. Scrub the area gently without damaging the fibers. After the stain has been removed, rinse the area thoroughly with clean water.
Washable fabrics make life easier for you. It is important to keep in mind that harsh chemicals can leave a paler spot on the area after application. Check with your shade manufacturer for their recommendations before trying any of these methods.
Step 4: Get Rid of Trapped Odors
It is possible for cooking odor to accumulate on fabrics. If your fabric is not fresh, apply a fabric freshener. Thus, they will remain fresh and odorless. To avoid odors developing in curtains and shades, they must be cleaned periodically.
Step 5: How to Clean Fabric Shades
Can I wash roman shades? Yes, You can. When fabric shades are very dirty, machine cleaning is the best option. For machine-washable roman shades, check with the manufacturer. Then, remove the strings and dowels. Soak the clothes in a mild washing liquid and then wash them. To remove excess moisture, try using a towel and a shorter drying cycle. The best way to dry the shades is to let them dry naturally.
Step 6: Hire Professionals
Professional cleaners can handle the job if your shade cannot be machine washed and needs to be thoroughly cleaned. Water may damage some materials like silk, wool, or fiberglass, in this case, dry cleaning is the only solution.
Do dry cleaners clean roman blinds? The answer is yes. According to the HomeAdvisor. com cost of dry cleaning roman blinds is between 1 to 5 dollars per foot.
How To Remove Roman Shades From Windows?
For Standard Roman Shades: Standard roman shades are typically mounted with two brackets. Remove the headrail by pushing it backward. You must tilt the headrail down to remove the brackets. Remove the roman shade's mounting brackets. To remove the brackets, simply unscrew the screws that hold them in place.
For Cordless Roman Shades: A cordless roman shade is easier to remove than standard roller shades. To remove the mounting brackets, use a screwdriver. Take off the brackets attached to the back of the headrail. Raising the front bracket from the headrail will make it easier to remove it. With the help of a screwdriver, remove all screws and brackets.
Roman Shades Vs Blinds
In general, blinds and shades are two types of window coverings: blinds are hard window coverings made of horizontal slats, and shades are fabric window coverings. They are both designed to cover your windows, but they differ in their design, style, price, and other aspects.
It's easy to clean your blinds with furniture polish and a soft cloth. You can clean Shades with a warm water solution if they become dusty or dirty, or manually clean them with the brush attachment of your vacuum.
There are several hard materials used in making blinds, including wood, PVC, and aluminum. Therefore, they are more durable than shades.
Blinds cannot keep out cold air, but cellular shades are specially designed to trap air to keep windows warm.
Wood, faux wood, and mini blinds are the three most common types of blinds. On the other hand; Cellular, Roller, Roman, Pleated, Woven Wood, and Sheer are popular Shades.
Roman Shades Vs Curtains
Roman shades and curtains are both made of fabric, but Roman shades present a more unique way to provide privacy and let light into a room. A curtain rod hangs above the window and is movable from side to side to reflect light or create a private space.
Final Words
With regular cleaning and proper care, Roman shades will remain in good condition for a long time, allowing you to avoid having to replace them. So, it is crucial to know how to clean roman shades properly.
Related Post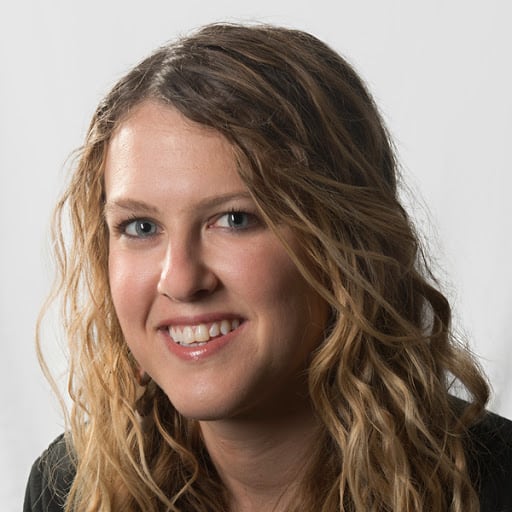 Perry is a certified professional housekeeper and cleaning specialist with over 15 years of experience. She has worked in a variety of settings, including homes, offices, and hospitals. Her focus is on providing thorough, professional cleaning that meets specific needs.