Do you have gutters on your home? If not, you should consider adding them. Gutters are important for two reasons: they protect your home from water damage and they help keep your landscaping looking nice. One of the best ways to keep your gutters clean is to install gutter guards. In this post, we will show you how to make gutter guards.
How to DIY gutter guards? You can make your own DIY gutter guards to keep your home clean and free of debris while also keeping rainwater from entering your roofing system. The most common type of gutter guard is the metal mesh that is used to clear debris and prevent water from entering the gutter system.
How To Make Gutter Guards?
You don't need expensive guttering mesh if you have these three simple materials in front of you. The most common type of gutter guard is the metal mesh that is used to clear debris and prevent water from entering the gutter system. So, what do we need? Well, the first thing on our list would be some mesh netting. It can also be referred to as gutter mesh, gutter guard mesh or gutter protection mesh. Keep reading to know how to make homemade gutter guards.
Items Needed:
Roll of Wire Mesh
Measuring tape
Notepad
Hacksaw
Box of Nails
Box of Screws
Outdoor paint (Optional)
How To Make Your Own Gutter Guards From Scratch
Step 1: Measure the Gutters
Measure and mark the length and width of each gutter section on a notepad with a pencil. The gutter system is typically uniform in width. Measure the length and width and add 2 inches.
Step 2: Cut the Gutters
Use a hacksaw to cut wire mesh sections. Make sure they are cut wide enough to cover the top of the gutters. Consider spraying outdoor paint on the mesh (optional) to further weatherproof it.
Step 3: Installing the Gutter Guards
Using one side of the mesh, slide it under the shingles on top of the roof on one side. To prevent leaves and other debris from entering the gutters, overlap pieces or rolls by 1 to 2 inches when reaching the end of a piece.
Step 4: Drill Holes in the Gutters
Next, use a drill or screwdriver to attach the mesh to the top or side of the gutter. To keep the nails and screws secure, place them approximately 18 inches. After that, the mesh should be firmly attached to the top of the gutter. 
Your gutters will last longer if you use an outdoor sealant (optional). You could also use this opportunity to clean and reinforce them.
Now that you know how to make gutter guards, you can keep your gutters clean and protect your home from water damage. Making your own gutter guards is a great way to save money and keep your gutters clean. 
How Long Does It Take To Install A Gutter Guard System?
Installing a gutter guard system can take anywhere from a few hours to a few days depending on the size and complexity of the job.
The main factors that will affect how long it takes to install a gutter guard system are:
The number of gutter guards that need to be installed.
The type of gutter guard system being installed.
The location of the installation.
The weather conditions.
Related Post: How To Install Hoover Dam Gutter Guards
Can I Install My Own Gutter Guards?
You can buy the appropriate tools to install the guards and do it yourself or hire a professional to do it for you. However, if there are some cracks in your walls that would allow rainwater to seep through, then I would suggest hiring a professional to fix them before installing the gutter guards.
Follow these steps:
Step 1:
For two-story homes, use extension ladders if one is available. Ladder legs should always be set on a solid, level surface.
Step 2:
Measure each gutter individually (width x depth x length). During a downpour, runoff may bypass your shallow gutter if your roof has a high pitch.
Snow and ice buildup will affect gutter screens in areas that get heavy snowfall. Make sure you select the right product based on your budget and location.
Clean and repair your gutters before installing screens.
Step 3:
Check the manufacturer's instructions for specific steps. Most gutter screens snap into place as follows.
Clip the screen lip to the front edge of the gutter, then slide the back under the shingles.
Do this all the way down the gutter. Clip the lip, then slide the back under.
Make sure the gutter screen sections overlap by at least 1/2 an inch.
With tin snips or a utility knife, cut the screen to the exact length at the other end of the gutter.
Install sheet metal screws into the gutters if you live in an area with high winds.
Step 4:
Each spring and fall, check your gutters for damaged or blocked gutter screens. Clean them as needed.
DIY Gutter Guards Can Reduce Maintenance
It's not possible to completely eliminate maintenance, but getting gutter guards will make it easier to minimize how often you have to climb a ladder. Regular gutter maintenance should keep moss at bay.
Easy to install: You can purchase a DIY gutter guard at a home improvement store and simply slide it over your gutter.
They aren't expensive: In just a few years, gutter guards will pay for themselves if you spend $160 on gutter cleaning twice a year. Additionally, DIY gutter guards save you on labor costs.
Water flows more easily: By keeping debris out, a gutter guard can improve water flow through your gutter system. If the gutters are blocked, water will overflow, causing foundation damage and even water damage inside the home.
Do Gutter Guards Work For All Homes?
Yes, Gutter Guards are a great investment for all homes. In fact, the American Society of Home Inspectors (ASHI) recommends gutter guards as part of their home inspection process.
The purpose of this is to help prevent debris from entering your gutters and being swept into your house. If you have gutters that do not have any kind of protection in place, then it's likely that you will experience costly damage to your home. Gutters are very important to the overall health and safety of your home and they should be protected at all costs!
Related Article: Best Gutter Guards Reviews
Why Should I Install DIY Gutter Guards?
Many gutter guards are designed to be installed the same day you purchase them.
You can install a gutter guard yourself, and save even more money in the process. Many DIY gutter guards cost just a few dollars. This is especially great for roofs that need some shingles replaced or other home repairs that will likely take up your time for quite a while!
Benefits of DIY gutter guards' installation:
It is a great way to save money.
It is a great way to prevent the spread of mold and mildew.
They help keep your home dry.
They protect your roof from leaks and damage.
It keeps your gutters clean and free of debris.
Conclusion
Gutter guards are one of the most important aspects of your home's exterior. If you don't protect your gutters, rainwater will eventually leak into your house and cause major damage. The best way to protect your gutters is by installing gutter guards.
In this article, I tried my best to guide you on how to make gutter guards in the easiest way. If you have gutters that collect debris, you should consider installing gutter guards today!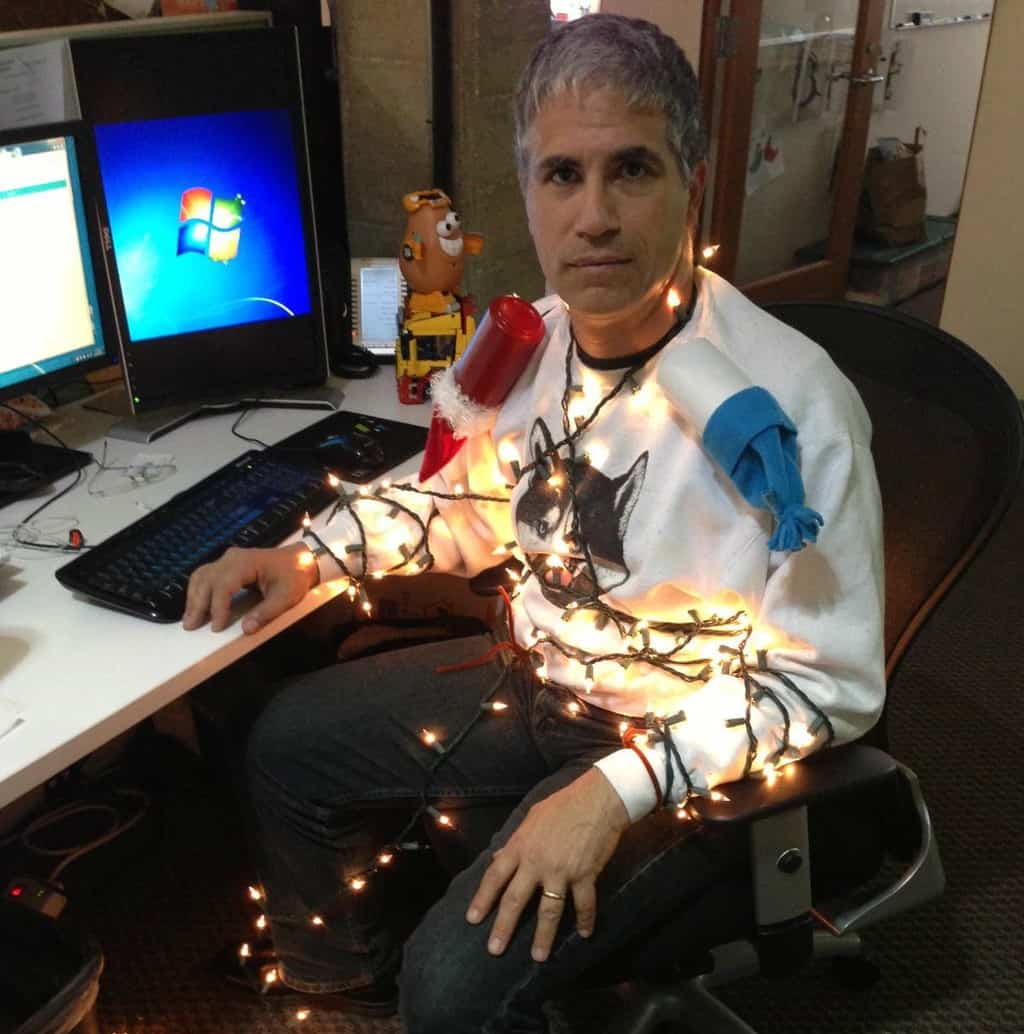 Dave Johnson is an 18-year veteran of the gutter guard industry and has experience with all types of gutters, from small residential units to large multi-unit buildings. Here he shares necessary tips to help homeowners choose the right gutter guards for their needs, install them correctly, and maintain them properly to ensure a leak-free installation.