Have you ever witnessed a compact tractor effortlessly maneuver through the toughest of terrains and wondered, "Who crafts these robust machines?" Bad Boy compact tractors, known for their resilience and power, are not just any agricultural equipment—they are a testament to innovation in modern farming. But who is behind these mechanical marvels that are revolutionizing small-scale farming?
In this guide, we're peeling back the layers on the creators of Bad Boy compact tractors. With the agricultural sector's surprising statistic that compact tractors account for a significant market share, increasing by 10% annually, it's time to uncover the mystery. Stay with us as we promise to navigate you through the landscape of these powerful machines, revealing not just the makers but the intricate details that make Bad Boy tractors a farmer's ally.
Keynote: Who Makes Bad Boy Compact Tractors?
Bad Boy Mowers, renowned for robust mowers, now forges ahead with compact tractors, crafted through a strategic OEM partnership with South Korea's Kukje Machinery. These tractors, ranging from 22 to 35 HP, are designed to meet diverse agricultural and maintenance needs, offering durability and efficiency.
The Makers Behind Bad Boy Compact Tractors
Bad Boy Mowers, known for their robust line of mowers, have expanded into the compact tractor market through a strategic OEM (Original Equipment Manufacturer) agreement with Kukje Machinery Co., LTD. This partnership is set to supply a range of tractors to Bad Boy, enhancing their product offerings.
Bad Boy's Partnership with Tractor Manufacturers
Kukje Machinery Co., LTD.: A South Korean company, Kukje Machinery, is the OEM supplier for Bad Boy, providing a range of tractors in the 22-35 horsepower category.
Contract Duration: The agreement spans over the next 7 years, indicating a long-term commitment between the two companies.
Branson Tractors: Often associated with Kukje Machinery, Branson Tractors' technology and design may influence the Bad Boy tractor lineup.
The Role of Branson and TYM in Bad Boy Tractor Production
Kukje Machinery: As the OEM supplier for Bad Boy, Kukje Machinery brings its expertise in tractor manufacturing to the table, ensuring quality and performance.
TYM: With TYM's acquisition of Kukje Machinery, there's a combined wealth of experience and technology backing the production of Bad Boy tractors.
The Range of Bad Boy Compact Tractors
Bad Boy Mowers has a diverse lineup of compact tractors designed to meet a variety of needs. Below is an overview of the different models along with their key specifications:
| Model | Engine HP | Transmission | Lift Capacity | Towing Capacity |
| --- | --- | --- | --- | --- |
| 4035 | 35 HP | Hydrostatic | 1,250 lbs | 4,000 lbs |
| 4025 | 25 HP | Hydrostatic | 1,000 lbs | 3,500 lbs |
| 3026 | 26 HP | Hydrostatic | 1,000 lbs | 3,000 lbs |
| 2024 | 24 HP | Hydrostatic | 800 lbs | 1,500 lbs |
| 1025 | 25 HP | Hydrostatic | 500 lbs | 1,700 lbs |
| 1022 | 22 HP | Hydrostatic | 500 lbs | 1,500 lbs |
Manufacturing and Design of Bad Boy Tractors
Bad Boy Mowers has established itself as a powerhouse in the lawn care industry, but it's their foray into the compact tractor market that's turning heads. Let's delve into the heart of these machines—their engines and design features—and uncover what makes them stand out in a crowded field.
Analysis of Engine Choices: Briggs & Stratton or Kohler
When it comes to the engines propelling these beasts, Bad Boy doesn't skimp on quality. They offer choices between the tried-and-true Briggs & Stratton and the robust Kohler engines. Both are synonymous with reliability and power, but here's how they contribute to the Bad Boy lineup:
Briggs & Stratton: Known for their easy starting and longevity, these engines are a common choice for those looking for a balance between performance and affordability.
Kohler: With a reputation for building strong, dependable engines, Kohler options are for those who need extra muscle in their machinery.
Features Contributing to Durability and Design
Bad Boy tractors are not just about what's under the hood. They are designed with features that contribute significantly to their durability and utility:
Heavy-Duty Frames: The backbone of any tractor, Bad Boy's frames are built to withstand the rigors of both residential and commercial use.
Lift Capacity: These tractors are designed to lift and handle heavy loads, making them versatile tools for a variety of tasks.
Overview of Technological Innovations in New Models
Innovation is key in the evolution of Bad Boy tractors. The new models come equipped with technological advancements that enhance the user experience and improve efficiency. Some of these innovations include improved hydraulic systems for smoother operation and advanced instrument panels for better monitoring of the tractor's functions.
Quality Control Processes and Pre-Release Testing
Before a Bad Boy tractor ever leaves the factory, it undergoes rigorous quality control processes. This includes pre-release testing that simulates real-world conditions to ensure that each tractor is up to the task. Only after passing these stringent tests does a Bad Boy tractor earn its name.
Final Thoughts
As we pull back from the specifics of horsepower and lift capacities, it's worth considering the journey of Bad Boy Mowers from a garage brand to a significant player in the compact tractor market. Their partnership with Kukje Machinery Co., LTD, and the resulting range of tractors, is a testament to the innovation and growth that drives the agricultural machinery industry forward.
In the furrows of freshly tilled soil, Bad Boy compact tractors are more than just machines; they represent the relentless pursuit of improvement and the satisfaction of a job well done. As you consider the right tractor for your needs, think of the legacy and expertise that each model carries with it—a blend of power, design, and the spirit of American ingenuity.
Bad Boy Compact Tractors (FAQs)
What is the difference between the bad boy and the Kubota tractor?
Bad Boy tractors are known for their partnership with Kukje Machinery, offering models in the 22-35 horsepower range, while Kubota offers a wider range of tractors for various agricultural needs, known for their durability and advanced technology.
What brands of tractors does Kukje make?
Kukje Machinery manufactures tractors under the Branson brand and supplies engines and other components for various tractor brands, including Bad Boy.
What kind of engine is in Bad Boy tractors?
Bad Boy tractors are equipped with diesel engines manufactured by Kukje Machinery, designed to provide a balance of power and efficiency.
Who manufacturers Bad Boy mowers?
Bad Boy Mowers are manufactured by Bad Boy Inc., headquartered in Batesville, Arkansas, known for their strong build and innovative features.
What are some of the features of Bad Boy compact tractors?
Features of Bad Boy compact tractors include hydrostatic transmission, front-end loaders with class-leading lift capacity, and a focus on user-friendly controls and comfort.
Where is Kukje Machinery Company located and what is its connection to Bad Boy tractors?
Kukje Machinery Company is located in South Korea and is the OEM supplier for Bad Boy's line of compact and subcompact tractors, providing engines and other components.
What kind of warranty do new Bad Boy tractors come with?
New Bad Boy tractors typically come with a warranty that guarantees the repair or replacement of parts, reflecting the company's commitment to best quality and customer satisfaction.
How does the OEM contract between Bad Boy and Kukje Machinery benefit both companies?
The OEM contract allows Bad Boy to expand its product line with small tractors, leveraging Kukje's economies of scale and manufacturing expertise, while Kukje gains a solid management partner in the United States market.
Who founded Bad Boy Mowers, and how has the company expanded its product offerings?
Phil Pulley founded Bad Boy Mowers, and the company has grown to include a range of commercial and residential mowers, utility tractors, and now, with the partnership with Kukje, a new line of compact tractors.
What are the horsepower ranges available in Bad Boy's compact tractor line?
Bad Boy's compact tractor line offers a range of horsepower (HP) options, typically from 22 HP to 35 HP, to meet the performance demands of various customers.
How does Bad Boy Mowers ensure their tractors meet the performance demands of their customers?
Bad Boy Mowers ensures their tractors meet the performance demands of customers by incorporating robust engines, advanced technology, and features that cater to both commercial and residential property owners.
What additional products does Bad Boy offer beyond tractors?
Beyond tractors, Bad Boy's extensive product line includes commercial grade zero-turn mowers, push models, and robotic lawn mowers, all available through nationwide dealerships.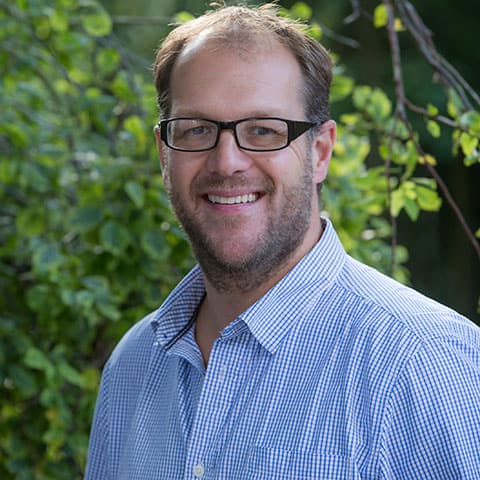 Chris has 15 years of experience using all the latest technologies, machinery, and equipment available on the market today. His diverse experience allows him to provide homeowners with the best possible results while saving them a lot of time and money. When it comes to Lawn Tractors, Chris knows every model there is – so if you're looking for advice, he's your man!