Have you ever marveled at the sleek, robust compact tractors that glide through farmlands with grace and power, and wondered who's behind these mechanical marvels? The answer might surprise you. TYM compact tractors, a staple in the agricultural community, are the brainchild of a company whose roots are as deep and intertwined with innovation as the crops are with the soil. Despite their global presence, the origins and craftsmanship of TYM tractors remain a mystery to many.
In this article, we're going to unravel the threads of this enigma. From the bustling factory floors to the serene fields, we'll explore the journey of TYM compact tractors. If you're in the market for a tractor or simply curious about the powerhouse behind these machines, you're in the right place. Stay tuned as we promise to deliver not just answers, but insights that could steer you towards making an informed decision in the world of compact tractors.
Keynote: Who Makes TYM Compact Tractors?
TYM Corporation, headquartered in Seoul, South Korea, stands as a testament to innovation and quality in the field of agricultural machinery. With a presence in over 40 countries, TYM has cemented its reputation as a leading manufacturer of compact tractors, tailored to meet the diverse needs of the global farming community.
History and Founding of TYM in Korea
TYM, or Tong Yang Moolsan, began its journey in the heart of South Korea in 1951. Initially a steel company, TYM pivoted to the agricultural sector, understanding the need for machinery that could match the diligence of the farmers themselves. This transition marked the birth of a brand that would grow to be synonymous with reliability and innovation in agricultural machinery.
Over the years, TYM has not just evolved; it has transformed the landscape of compact tractors. With a commitment to quality and a keen eye for technological advancements, TYM has expanded its reach, adapting to the changing needs of farms worldwide.
Year Entered the US Tractor Market
The seeds of TYM were sown in the fertile grounds of the US market in the early 2000s. This strategic move brought advanced Korean engineering to American soil, offering a new level of quality and efficiency to the agricultural industry.
Since entering the US market, TYM has achieved numerous milestones, including significant partnerships and expansions. Their growth trajectory has been nothing short of remarkable, with a clear focus on customer satisfaction and technological advancement.
Key Models and Size Classes of TYM Compact Tractors
TYM's range of compact tractors is diverse, catering to various farming needs. Here's a snapshot of their key models:
Sub-Compact Tractors:
T224: Ideal for small landowners, featuring a 21.5 HP engine.
T254: A step up in power, perfect for more demanding residential use.
Utility Tractors:
T454: A versatile workhorse suitable for a wide range of farming tasks.
T574: For those requiring more power, offering comfort and advanced features.
Breakdown of Models and Their Targeted Use Cases
Each TYM model is designed with specific use cases in mind:
T224: Best for gardening and light yard work.
T254: Suited for landscaping and small-scale farming.
T454: The go-to for mid-sized agricultural operations.
T574: Designed for heavy-duty farm work, capable of handling large attachments.
TYM Tractor Manufacturing and Headquarters
TYM Tractors Designed and Engineered in Korea
At the heart of TYM's success is a design philosophy that marries form with function, all originating from its Korean headquarters. Here, tractors are not just built; they are engineered with a precision that reflects the country's reputation for technological prowess. This commitment to engineering excellence ensures that every tractor is a testament to the brand's dedication to quality.
TYM's design philosophy is simple yet profound: create machines that are robust, efficient, and intuitive. This philosophy drives a team of engineers who are not just employees but craftsmen, ensuring that every tractor is a product of engineering excellence. It's this unwavering commitment to innovation that has cemented TYM's reputation in the tractor industry.
Tractor Manufacturing Facilities Located in Korea
The manufacturing facilities in Korea are where TYM's visions come to life. These state-of-the-art plants are where raw steel is transformed into the tractors that farmers around the world rely on. With a keen focus on sustainability and efficiency, these facilities are at the forefront of tractor manufacturing technology.
TYM's manufacturing process is a blend of advanced robotics and skilled human touch. Quality control is not just a step in the process; it's woven into every stage, from the initial design to the final inspection. This meticulous approach ensures that every tractor that rolls off the assembly line isn't just built to last, but built to excel.
TYM America Headquarters and Distribution Based in Georgia, USA
The US arm of TYM operates out of Georgia, serving as the nerve center for distribution and customer service across America. This strategic location ensures that TYM's American customers receive the support and service they need, with the efficiency and courtesy that are hallmarks of the brand.
The US headquarters is more than just a distribution hub; it's the embodiment of TYM's commitment to its customers. From here, TYM ensures that each tractor is delivered with care and that each customer's service needs are met with responsiveness and expertise. The Georgia-based team works tirelessly to uphold the brand's reputation, ensuring that customer satisfaction is not just promised, but delivered.
TYM's Parent Company: Tong Yang Moolsan (TYM)
TYM Founded in 1947 and Based in Seoul, South Korea
Tong Yang Moolsan, known as TYM, has its roots deeply embedded in the post-war industrial boom of South Korea. Founded in 1947, the company has grown from a modest enterprise into a beacon of industrial success in Seoul, the pulsating heart of Korea's economy.
The historical journey of TYM is a narrative of resilience and growth. Emerging in a period of reconstruction, TYM has expanded its business horizons beyond the borders of its inception, adapting to the global market's demands and seizing opportunities for innovation and expansion.
Major Conglomerate Involved in Various Industries
TYM is not just a name in the tractor industry; it's a major conglomerate with tentacles spread across various sectors. From construction equipment to engines, TYM has diversified its portfolio, showcasing its versatility and strength in multiple industries.
The diversification of TYM into different sectors is not just a business strategy; it's a testament to the company's stability and foresight. By not putting all its eggs in one basket, TYM has ensured that it remains robust against market fluctuations, securing its position as a stable and reliable conglomerate.
Owns and Operates the TYM Tractor Brand and Manufacturing Facilities
TYM's ownership and operation of the tractor brand and its manufacturing facilities are a reflection of its integrated approach. This control over the production chain ensures that every tractor is a product of TYM's cohesive brand philosophy and business ethics.
The integration of TYM's operations under one umbrella reflects a brand philosophy that values consistency and quality. This philosophy permeates every aspect of the company, from the drawing board to the final product, ensuring that every TYM tractor is not just a machine, but a legacy of a brand built on excellence.
Advantages of TYM Compact Tractors
High Quality but Affordable Pricing
Exceptional quality meets affordability" is a sentiment echoed in numerous customer reviews when it comes to TYM compact tractors. Users often highlight the surprising balance of high-end performance and reasonable pricing, a combination that TYM has mastered. As one reviewer puts it, "TYM tractors have the robustness of premium brands without the hefty price tag."
When stacked against competitors, TYM compact tractors often emerge as the more cost-effective choice. A comparative analysis reveals that TYM tractors provide similar, if not superior, quality and features as those offered by other leading brands, but at a price point that is more accessible to a wider range of customers.
Extensive and Innovative Attachments/Implements Available
TYM tractors boast a versatile range of attachments, enhancing their utility across various tasks:
Front End Loader: For heavy lifting and material transport.
Backhoe: Essential for digging, trenching, and excavation.
Mower Deck: For efficient landscape maintenance and grass cutting.
Snow Blower: Turns your tractor into a winter workhorse.
Rotary Tiller: Ideal for soil preparation and cultivation.
Each attachment is designed to transform the tractor into a multi-functional asset. For instance, the front end loader's quick-attach feature allows for seamless transition between tasks, while the backhoe attachment offers precision and power for challenging digging operations.
Powerful Engines Relative to Tractor Size
TYM compact tractors are renowned for housing engines that punch above their weight. With a power-to-size ratio that is one of the best in the market, these tractors ensure that you have the power you need without the bulk you don't.
Consider the TYM T254 model, which offers a 24 HP engine that provides ample power for a range of tasks, from mowing to front-end loading. This model, like many in the TYM lineup, showcases the brand's commitment to delivering performance that meets the real-world demands of farming and maintenance tasks. With such capabilities, TYM tractors are not just tools, but partners in the productivity and success of those who rely on them.
TYM Tractor Models and Specifications
TYM offers a range of tractor models designed to meet the varied needs of their customers. Below, we detail key models in the sub-compact and utility classes, highlighting their specifications and unique features.
Sub-Compact Class
| Model | Horsepower | Engine Type | PTO HP | Loader Lift Capacity | Notable Attachments |
| --- | --- | --- | --- | --- | --- |
| T224 | 21.5 HP | Diesel | 15.7 HP | 617 lbs | Front Loader, Mower Deck, Snow Blower |
| T254 | 24 HP | Diesel | 18.5 HP | 1,323 lbs | Front Loader, Backhoe, Rotary Tiller |
Utility Class
| Model | Horsepower | Engine Type | PTO HP | Loader Lift Capacity | Notable Attachments |
| --- | --- | --- | --- | --- | --- |
| T454 | 46 HP | Diesel | 37.4 HP | 2,646 lbs | Front Loader, Backhoe, Mower Deck |
| T574 | 55 HP | Diesel | 44.5 HP | 3,086 lbs | Front Loader, Backhoe, Snow Blower |
Comparative Tables Highlighting Specifications and Features
| Feature | T224 | T254 | T454 | T574 |
| --- | --- | --- | --- | --- |
| Engine Power | 21.5 HP | 24 HP | 46 HP | 55 HP |
| PTO Power | 15.7 HP | 18.5 HP | 37.4 HP | 44.5 HP |
| Transmission Type | Hydrostatic | Hydrostatic | Manual/Synchro Shuttle | Manual/Synchro Shuttle |
| 4WD | Standard | Standard | Standard | Standard |
| Loader Lift Capacity | 617 lbs | 1,323 lbs | 2,646 lbs | 3,086 lbs |
| Backhoe Dig Depth | N/A | 76.3 in | 94.4 in | 94.4 in |
Where to Buy TYM Tractors in the US
TYM tractors are available through a network of trusted online dealers and retailers, ensuring that no matter where you are in the US, a TYM tractor is within reach. Some of the notable online platforms include:
TractorHouse.com
MachineryPete.com
EquipmentTrader.com
For those who prefer a hands-on approach before making a purchase, TYM has an extensive list of authorized dealers across the country. Customers can visit the official TYM website to use the dealer locator tool, which provides contact details and addresses for the nearest sales and service points.
Top Regions in the US for TYM Tractor Sales
While TYM tractors have a nationwide presence, sales data shows that certain regions exhibit a higher concentration of TYM tractor sales. These regions typically have a strong agricultural presence or a significant number of acreage homeowners. The Midwest and Southeast, for example, are known to have robust sales due to their extensive farming activities.
Final Thoughts
As we pull back the curtain on the origins and craftsmanship of TYM compact tractors, it's clear that these machines are more than just tools of the trade; they are the heartbeat of agricultural innovation. Born from the industrious spirit of South Korea and nurtured on the rich soils of American farms, TYM tractors represent a global partnership that transcends borders, bringing together the best of technology, engineering, and farming life.
The story of TYM is not just about the mechanics of tractor manufacturing but about the people it serves and the earth it tills. As you consider the legacy and future of farming, remember that with every turn of a TYM tractor's wheels, a new chapter of agricultural excellence is being written. It's a narrative that TYM is proud to drive forward, and one in which every farmer can play a part.
TYM Compact Tractors (FAQs)
Who makes engines for TYM tractors?
TYM tractors are equipped with engines from various reputable manufacturers, including Yanmar, Deutz, and Kukje Machinery. The choice of engine varies by model and is selected to optimize the performance and reliability of each tractor.
Does TYM make a good tractor?
TYM is known for producing high-quality tractors that offer durability, versatility, and value for money. They are well-regarded in the industry for their advanced features and the ability to perform a wide range of agricultural tasks.
Does John Deere make TYM?
John Deere does not manufacture TYM tractors. TYM is an independent company with its own range of compact tractors and has no affiliation with the John Deere brand.
Is TYM Tractors a good tractor brand?
TYM Tractors has established a reputation for being a reliable and good tractor brand. They are praised for their build quality, innovative features, and the strong support network provided by their dealerships.
What are the prices for TYM Tractors?
The prices for TYM tractors vary depending on the model, size, and attachments included. Generally, prices can range from around $10,000 for smaller sub-compact models to over $40,000 for larger utility models.
Which is better: Kioti or TYM Tractors?
Choosing between Kioti and TYM tractors depends on individual needs and preferences. Both brands have their strengths, with TYM often being praised for its value and Kioti for its robust build. Potential buyers should compare models based on specific requirements and features to determine which is better for their particular situation.
What kind of hitch options are available for TYM tractors, and how do they benefit the compact utility class?
TYM tractors offer a variety of hitch options, including the standard three-point hitch, which provides versatility for a range of attachments. This feature is particularly beneficial for compact utility tractors, enhancing their lift capabilities for intensive applications.
How can joining the TYM tractor community help users with support information?
Joining the TYM tractor community allows users to access a wealth of support information, share experiences, and get advice from fellow owners. This community often shares insights through a monthly newsletter and provides updates on the latest tractor news.
Are Branson tractors considered a strong competitor to TYM in North America?
Yes, Branson tractors are a strong competitor to TYM in North America, especially in the compact utility segment. Both brands offer a range of models designed to meet the diverse needs of small farms and perform routine tasks efficiently.
How does the maneuverability of TYM's sub-compact tractors compare to those from Kubota and Mahindra?
TYM's sub-compact tractors are engineered for excellent maneuverability, allowing them to perform well in tight spaces, similar to those from Kubota and Mahindra. This makes them ideal for small jobs and routine tasks on small farms or in gardens.
What advantages do TYM tractors have in the American market due to their partnership with Yanmar America?
TYM's partnership with Yanmar America brings advanced Japanese engineering to their product lineup, meeting customer needs with high-quality engines known for reliability. This collaboration strengthens TYM's position in the American market, offering tractors with robust standard features and powerful performance.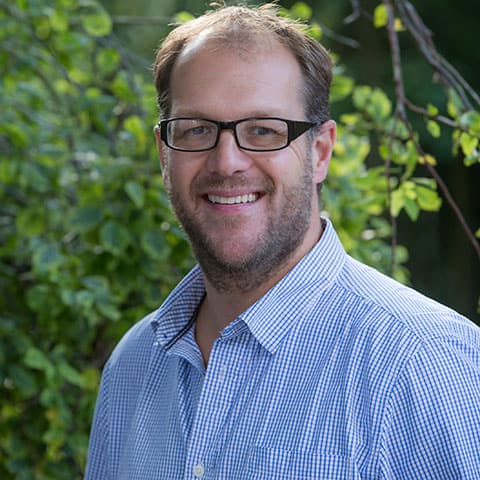 Chris has 15 years of experience using all the latest technologies, machinery, and equipment available on the market today. His diverse experience allows him to provide homeowners with the best possible results while saving them a lot of time and money. When it comes to Lawn Tractors, Chris knows every model there is – so if you're looking for advice, he's your man!