The best way to clean dirty floors is with spin mops. They are easy to use and give your floor a deep clean. Any type of dirt, wet or rigid, can be cleaned with spin mops.
However, do you realize that the mop you use to clean your floor needs to be cleaned as well? Every time you mop the floor, it gets dirty. You can spread dirt all over your house if you don't wash that dirty mop. 
There are two ways to wash your spin mop head. By hand, you can wash your mop. Alternatively, you can wash it in the washing machine. The purpose of this post is to explain how to wash spin mop head in washing machine.
Step 1. Check If It Is Machine Washable
Spin mops aren't all machine washable. Check the manufacturer's instructions first. Make sure you have a machine-washable mop head. If you confirm, this is a machine-washable spin mop. Then follow the steps outlined here. Otherwise, your mop will be ruined if you wash it in a washing machine.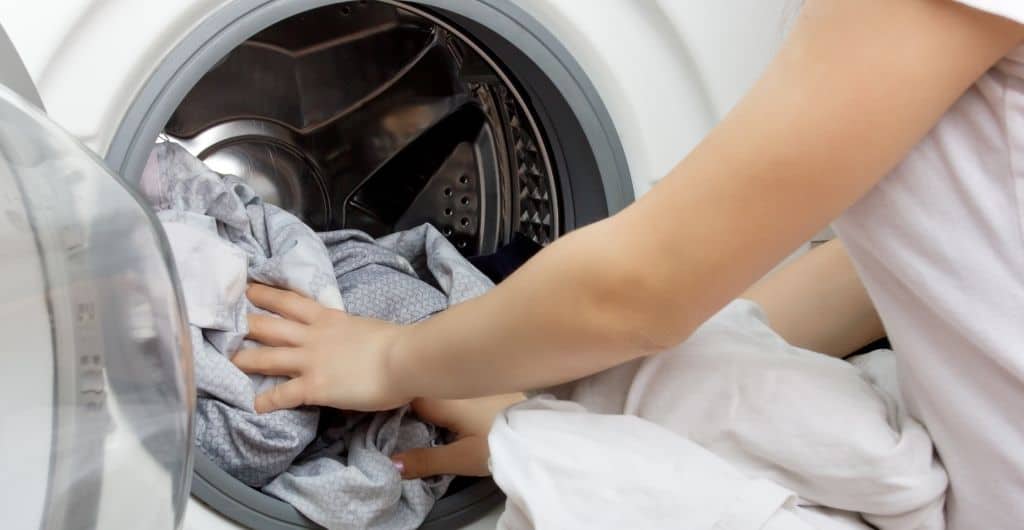 Step 2. Detach Your Spin Mop Head
There are different kinds of spin mop heads. Some spin mop heads are hooked, and some are clipped. The clipped one has to be unclipped from the handle or stick. But be careful when you separate its head from its body. Avoid damaging your spin mop head by separating forcibly.
Step 3. The Proper Cycle and Detergent
1. How To Cycle Well
A manufacturer's guide usually explains how to wash the spin mop head in a washing machine. I suggest you use a minimum cycle with a low temperature if there is no specific instruction about it. High temperatures and a maximum period on the spin mop can damage the head. If you use the minimum cycle, it will take a bit more time, but you'll be happy to see your spin mop head intact.
2. How To Use Homemade Detergent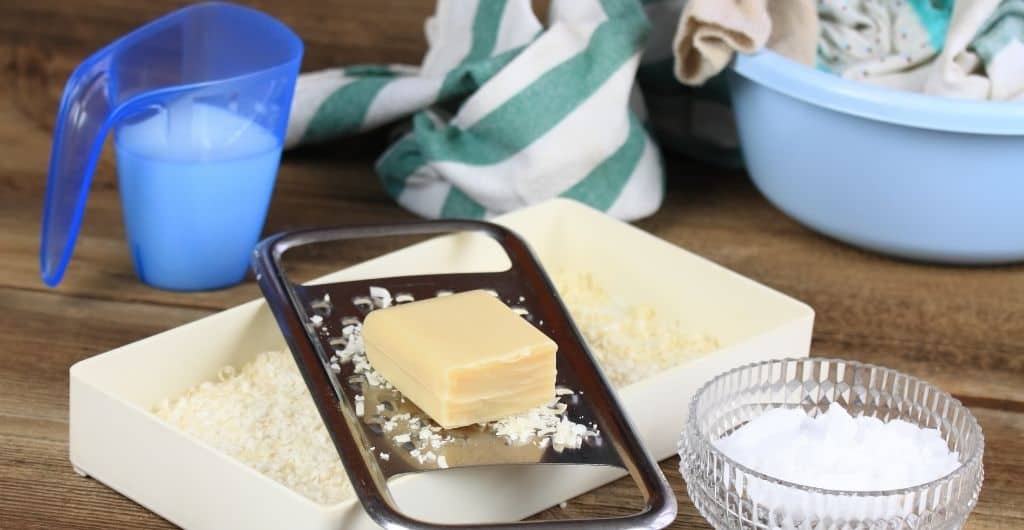 You will need a detergent too to wash your spin mop head in the washing machine. I can give you a fantastic tip for your homemade detergent. Yes, you can indeed make a detergent right now in your home. You will need some necessary ingredients for that such as: – 
A plastic bottle 
Warm water 
Regular dishwashing detergent (Liquid)
White Vinegar and Baking Soda      
Now follow the steps given below
Take a plastic bottle and fill it in half with some warm water.
Pour 3-4 teaspoons of regular dishwashing detergent into the warm water.
Pour one teaspoon of white vinegar and one teaspoon of baking soda.
Now jerk the bottle well to make a perfect solution.
Time to Wash in Washing Machine
Now take your spin mop head to the washing machine. It is better not to wash other clothes along with the mop. Otherwise, it may cause harm to your mop. Now use your homemade detergent on the mop and set the temperature in mild heat. Try to wash it a couple of times to get a better result. 
Step 4. Dry It Up
Once you are done with the washing machine, take the clean mop to dry immediately. The wet mop can generate bacteria and other germs. So, it is better to dry it quickly after the wash. You can dry it in 3 ways:
You can hang it on the roof or in the balcony. The sunlight will kill the remaining germs and bacteria. And it will dry very fast. But beware of the rain as it can make the mop wet again.
You can use a hairdryer. It is a very efficient way to dry your head. 
You can dry your mop head in your room too. Just hang it on a rope and ensure enough air in the room. You can switch on the fan to dry the mop.
Related Post: Are Mop Heads Machine Washable?
Benefits Of Using A Washing Machine
There are some guaranteed benefits if you use a washing machine to wash your spin mop head. Here are some spectacular benefits when you using a washing machine:
Effectiveness: A machine always works better than a human. There is a maximum chance of getting a germ-free clean mop if you use a washing machine. A washing machine can reach all the parts of the mop much more easily. It can kill a maximum number of germs and bacteria when you use a washing machine.
Saves Time: A washing machine can wash faster than your hands. It saves a lot of time when you wash the mop in a washing machine.
Saves Money: You don't need to throw away your mop no matter how dirty it gets. Just throw it in the washing machine. You will get back your mop just as you brought it from the mall. You won't have to buy a new one. 
Wash Away the Smell: When you use the washing machine, it not only cleans but also washes the smell away. So, you get a fresh mop after the wash.    
How to Wash Spin Mop Head in Washing Machine 7 Tips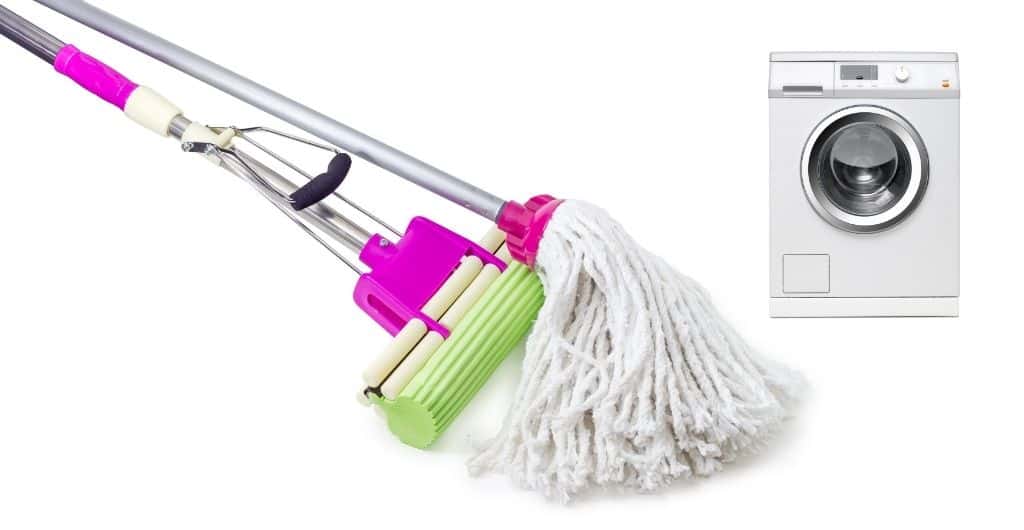 Well, as now you know how to wash the spin mop head in the washing machine, I will like to provide you with some excellent tips to use. These tips will help you to get a more successful clean of your spin mop head. The tips are: 
Remove Stickers or Other Elements of the Mop: Check if sticky things are attached to the mop like chewing gum or stickers. Removing stuff like these off your mop will save your mop from damage in the washing machine.  
The Temperature of the Washing Machine: It is better if you keep the heat of the machine at 140 degrees F. Still, you can increase it up to 180 degrees F. Though most manufacturers suggest a temperature of 140 degrees F for the microfiber mops, I found it quite useful to use a temperature of 180 degrees F. 
Try to Avoid Bleach: Don't be a fool by using bleach on the microfiber mops. Bleach can harm the quality of your microfiber mops. It can destroy your mops. Though a lot of people use bleach on the microfiber mops, I would suggest not using bleach. The bleach will reduce the life span of your mops surely.
Baking Soda: Make sure that there is some baking soda in your detergent. Because baking soda washes the lousy smell away, you get a fantastic fresh scent out of your mop. 
Wring Before Dry: Once you are sure the mop is clean, remove it from the machine. Wring it with your hands as much as possible. Try to get the whole water out of the mop by wringing it. It will reduce the chance of the mop generating germs and other bacteria. 
Use Some other Microfiber Clothes: It is better not to wash other clothes along with the microfiber mop. But there is a chance of your mop jumping in the washing machine, which can damage it. So, try to put some other microfiber cloths along with the spin mop head. 
Keep it in a Dry Place: After the drying is complete, make sure that the clean mop is now in a clean and dry place. Otherwise, it will get dirty once again, and all of your efforts will go in vain.
Final Thoughts
There's no substitute for spin mop heads. It is used in offices, houses, restaurants, schools and many other places. In this case, the mops must be kept clean at all times. In addition, it's best if you clean it immediately after using it.
Most people do not wash spin mop heads correctly, and therefore they fail to keep their houses clean. Read the steps again so that you can learn how to wash spin mop head in washing machine to maintain a healthy environment.
Related Post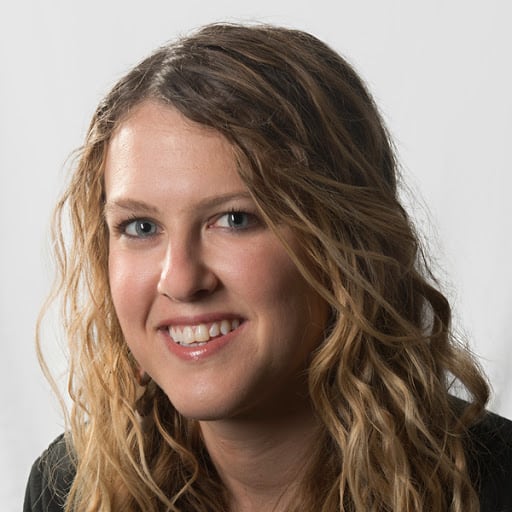 Perry is a certified professional housekeeper and cleaning specialist with over 15 years of experience. She has worked in a variety of settings, including homes, offices, and hospitals. Her focus is on providing thorough, professional cleaning that meets specific needs.