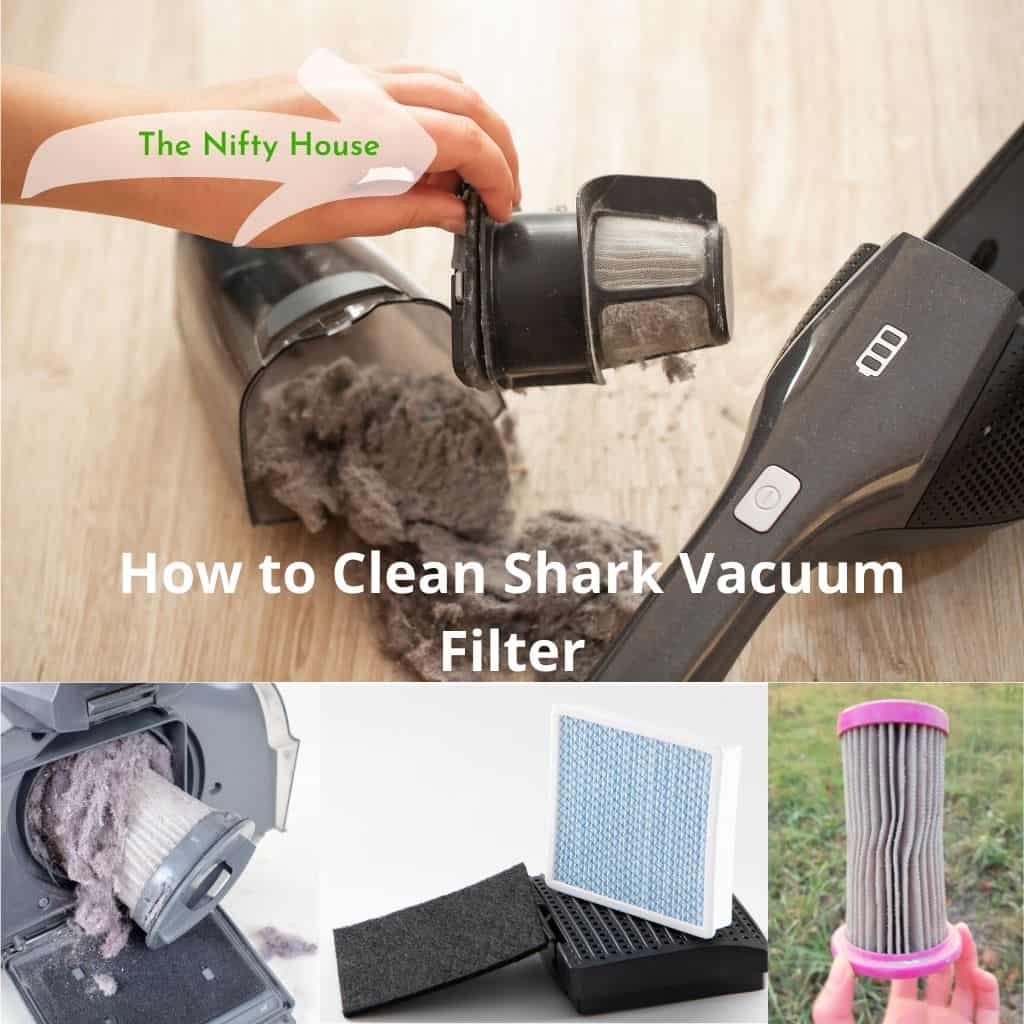 Shark vacuum cleaners are the best in cleaning your house. They are easy to use and can serve you several years if you maintain it well. But the question is, do you know how to clean shark vacuum filter?
I know you face some difficulties in cleaning shark vacuum filter. And cannot figure out when it needs cleaning. Is not it? 
So, let's discuss how to clean a shark vacuum filter efficiently. Considering the different shark vacuum cleaner models, I give you a general guideline that should apply to any vacuum cleaner.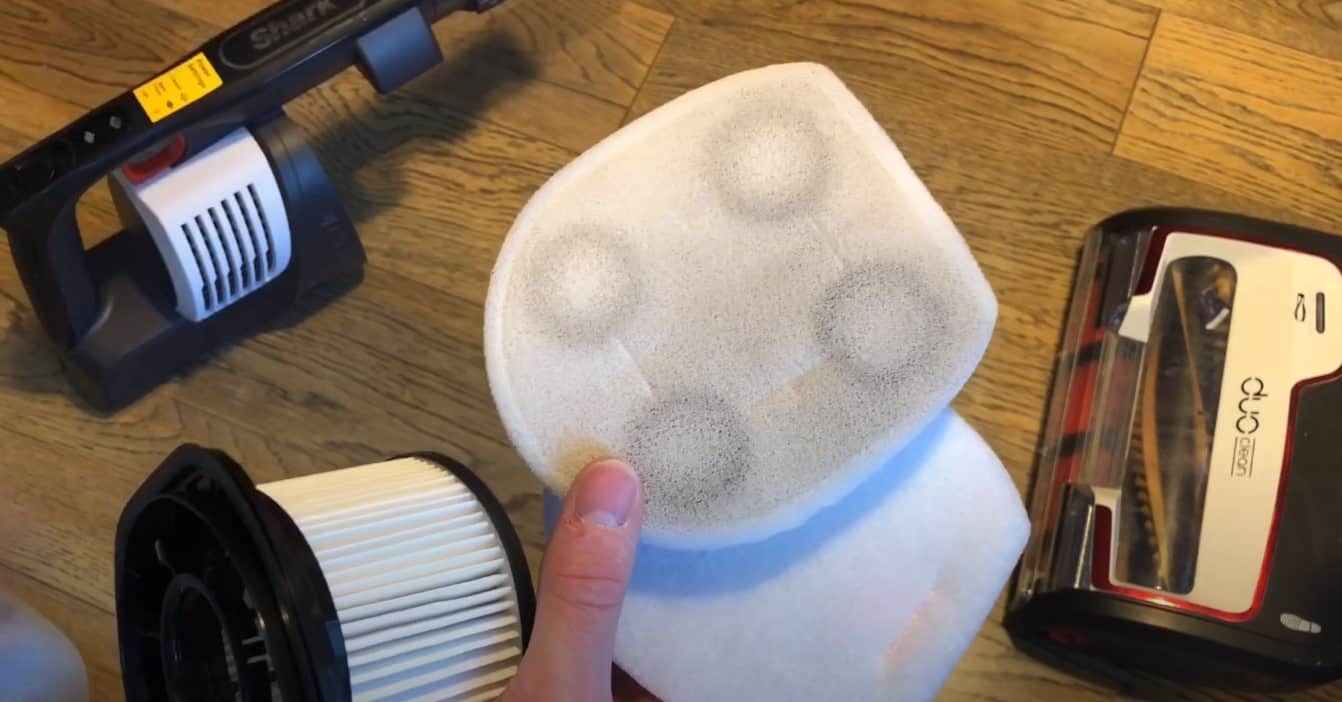 You must need some reasons to clean your shark vacuum filter, right? Well, there are some ways to know when your shark vacuum filter needs cleaning, such as:
Nasty smell: If a disgusting odor is coming out of your shark vacuum cleaner, then it's time to clean your vacuum cleaner.
Loss of Suction-power: This is one of the easiest ways to know. After using a couple of times, you will see that cleaner suction power is weak than usual. That means you must give a wash to your vacuum cleaner.
Noise: If you hear an awkward noise coming out of your cleaner, you should give it a proper clean.
Low Performance: If you see that your cleaner is not performing as it should be, then it's time to wash it.
When To Clean Entire Vacuum Cleaner?
Can shark vacuum filters be washed? Yes. If you want to wash your shark vacuum filters, remove the parts one by one. Removing components from the cleaner is not that hard. You can follow the manufacturer's guidelines. But I suggest once you have removed the other parts, give them a wash along with the filter because you may have to clean them after some time and then have to open your cleaner once more.
Why does the same work again and again when you can do it all at once? So, it's better to clean the other parts when you are cleaning the filter. But if you see the other parts are not dirty at all and working swiftly, you won't need to wash them. Just clean the filter.
The Cleaning Equipment's You Will Need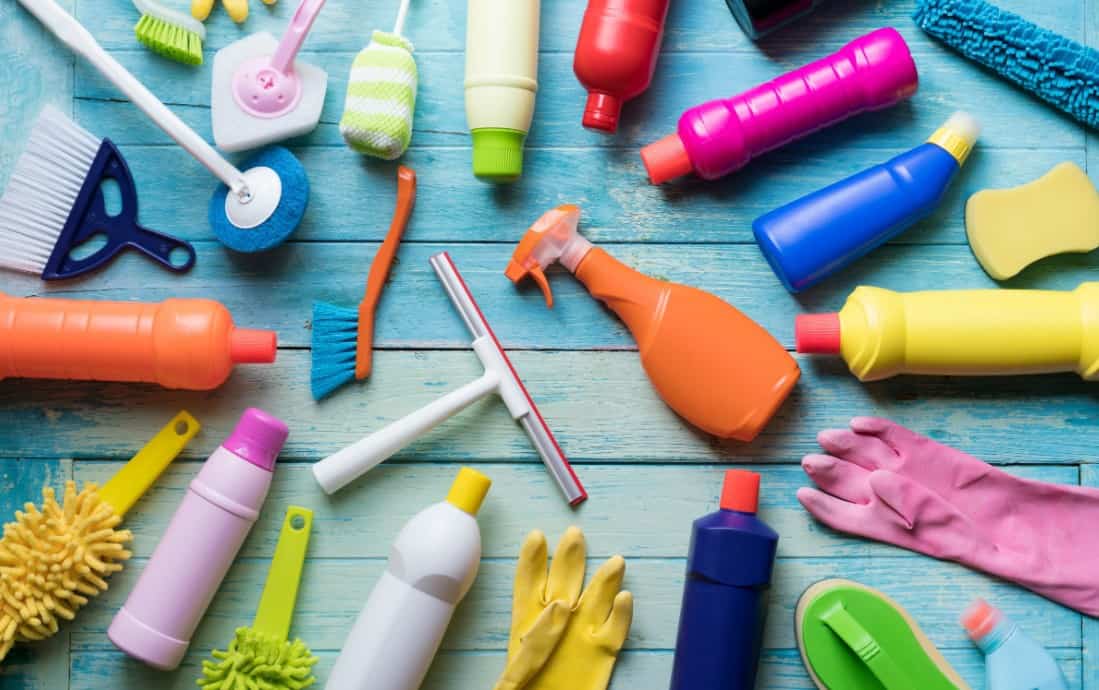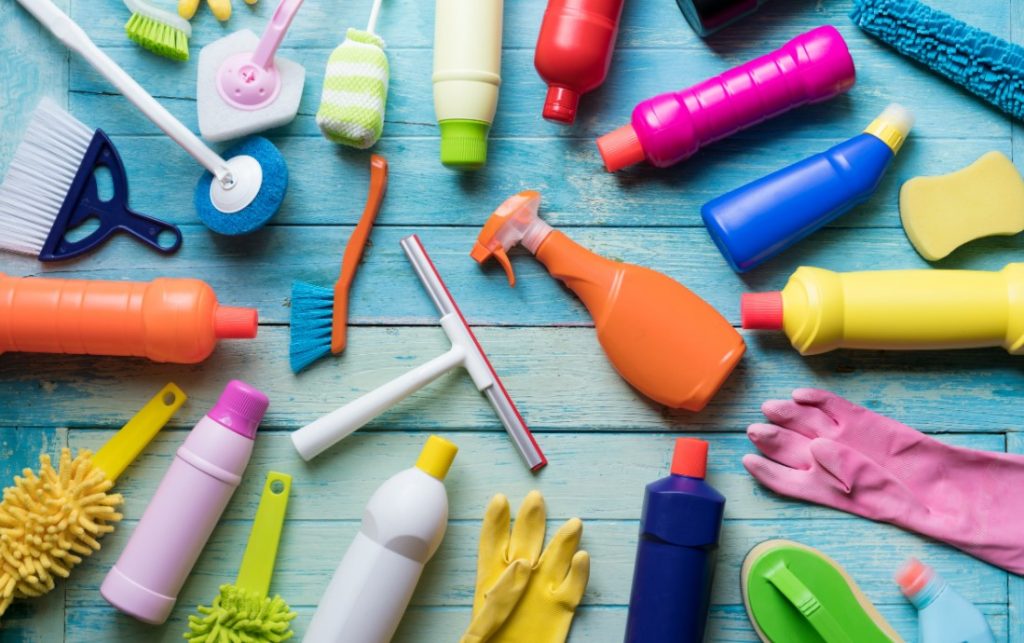 Here is a list of things that you will need to clean your vacuum filters as well as other parts if necessary.
Screwdriver: You have to detach the parts of your shark vacuum cleaner. So, a screwdriver will make your work easier.
A Big Bowl or Bucket: You will need a big bowl or bucket to wash your vacuum filters or the other parts.
A Proper Cleaning Solution: You will need a cleaning solution to clean the vacuum cleaner. You can use a solution made of soap. I like to suggest using some white vinegar. You can use baking soda to remove the disgusting odor of your vacuum filters. Also, rubbing alcohol can give you a more delicate clean result.
A Brush: You may need to clean the dust container. A brush will help you to reach every corner of the dust container.
Spray Gun and Water: Water is must require for most of the cleaning jobs. In this case, you can use freshwater and a spray gun to spray the water with high pressure to clean the parts of your vacuum cleaner.
A Pair of Scissors: A pair of scissors can be used for removing hairs and unnecessary threads from the cleaner head.
Papers: If you feel uncomfortable, grab some papers to scrub the dust out of your cleaner.
Gloves: You should wear plastic gloves before you start cleaning shark vacuum cleaner. A pair of gloves will protect your hands from dust and germs.
Clean cloth: A clean towel or cloth can help you a lot while cleaning the vacuum cleaner.
Compressed air: You can use compressed air duster when you cannot use water for cleaning.
How To Clean Shark Vacuum Filter?
Now come to the main point, about shark vacuum filter cleaning. After you have detached the parts of your vacuum cleaner, you will find two types of filters.
Pre-motor filters
Post-motor filters
Step 1: Pre-Motor Filters
You have to clean all of them. One of the pre-motor filters is foam. In this case you have to know well how to clean foam filter on shark vacuum properly. To do so just take it out and wash it in the water. Then soak it in the soap water and press it with your hand. Keep doing this until the foam is clean.
If the foam is not too dirty, you can beat it with your hand to bit off the dust. Once you have cleaned the filters, take them out and dry them in the sunlight.
Step 2: Post-Motor Filters (HEPA Filters)
For the post-motor filters, more commonly known as HEPA filters, you can use compressed air as you can't use water on it. It will remove the dust from the filter.
It is better to clean your vacuum filters frequently as the foam consumes the maximum amount of the dust, and the other filters can't work efficiently once they get dirty. Besides, if you don't clean your vacuum filters every month, the dirt can damage the cleaner. It is better to change your HEPA filters every year.
The hose cleaning part is the most crucial part of cleaning shark vacuum cleaner. As you can't reach all of it, sometimes it gets hard to clean the hose.
Here are the pro tips for you to clean the hose effortlessly:
Soak the hose into the cleaning solution for some moments and then take it out.
You can use the spray gun to wash the hose with the clean water. The pressurized water will wash away the dust out of the hose.
You have to dry the hose outside right after the wash.
How To Clean Dust Container?
This is where all the dust of your house goes every time you use the shark vacuum cleaner. So, it's evident that the dust container is the dirtiest part of your vacuum cleaner. Steps are below:
You just take the dust container outside and shake the maximum amount of dust off it. Don't forget to wear masks, gloves, and goggles to protect yourself from the dust.
After that, you should use a brush to get the dirt out of the container. Try to reach all the corners of the container using the brush.
Now take the container and soak it in the bowl or bucket filled with the cleaning solution.
Leave it there for half an hour.
Then take some paper and scrub the loose dirt off the container.
Finally, wash it with clean water once more and place it outside in the sunlight to dry.
How To Clean Cleaner Head?
While cleaning the cleaner head, you have to keep two things in your mind-
1. Cleaning Procedure For An Extended Break
If you are cleaning the cleaner head after a long time, you have to detach it completely. And that means you have to wash the interior parts of your cleaner head.
In that case, you must follow the manufacturer's guidelines. Once you have opened the cleaner head completely, use a clean paper to clean off the dust from the interior parts.
However, not every shark vacuum cleaner allows you to detach the internal components of the cleaner head. In that case, you should follow the next step.
2. Frequent Cleaning Procedure
If you are cleaning the cleaner head from time to time, you won't have to detach it completely. Just grab a pair of scissors and cut off the hair and other unnecessary threads from the cleaner head.
But be careful not to cut off the bristles. It will damage your vacuum cleaner. You can use a brush or use your fingers to grab the dust off the cleaner head.
How To Increase The Longevity Of Shark Vacuum
When it comes to cleaning, you can always depend on the Shark vacuum cleaners. They are well known for their fabulous service. But everything needs to be used with a proper guideline to work the same for a long time. You must clean your vacuum cleaner once every week. It will increase the life span of your vacuum cleaner.
2. Change HEPA Filters For Smooth Performance.
Moreover, you must change the HEPA filters according to your need. If the HEPA filter gets dirty and loses its white color, you will know that it's time to change it. But you don't have to worry if you can change it once every year.
3. Reassemble The Vacuum And Make It Dry
After your cleaning procedure is done, you have to reassemble all the parts. Now wipe the entire vacuum and make sure every component is dehydrated. Because of wet lead to mildew and mold problems in your cleaner.
4.Use Shark Navigator Upright Vacuum for Carpet and Hard Floor
Shark vacuum cleaners are quite famous for their fantastic service, easy use, and easy maintenance. The vacuum filters are an essential part of theses cleaners. If they get dirty and you don't clean them properly, there might be a chance of damage.
If the filters are not clean, the vacuum cleaner cannot work efficiently. Also, the dirty filters may spread the dirt around your house. So, it's necessary to clean your vacuum filters often. As you know, how to clean shark vacuum filter now, I think it will be easy for you to maintain a healthy, clean environment in your house.